THE EVENT WILL TAKE PLACE AT A DIFFERENT TIME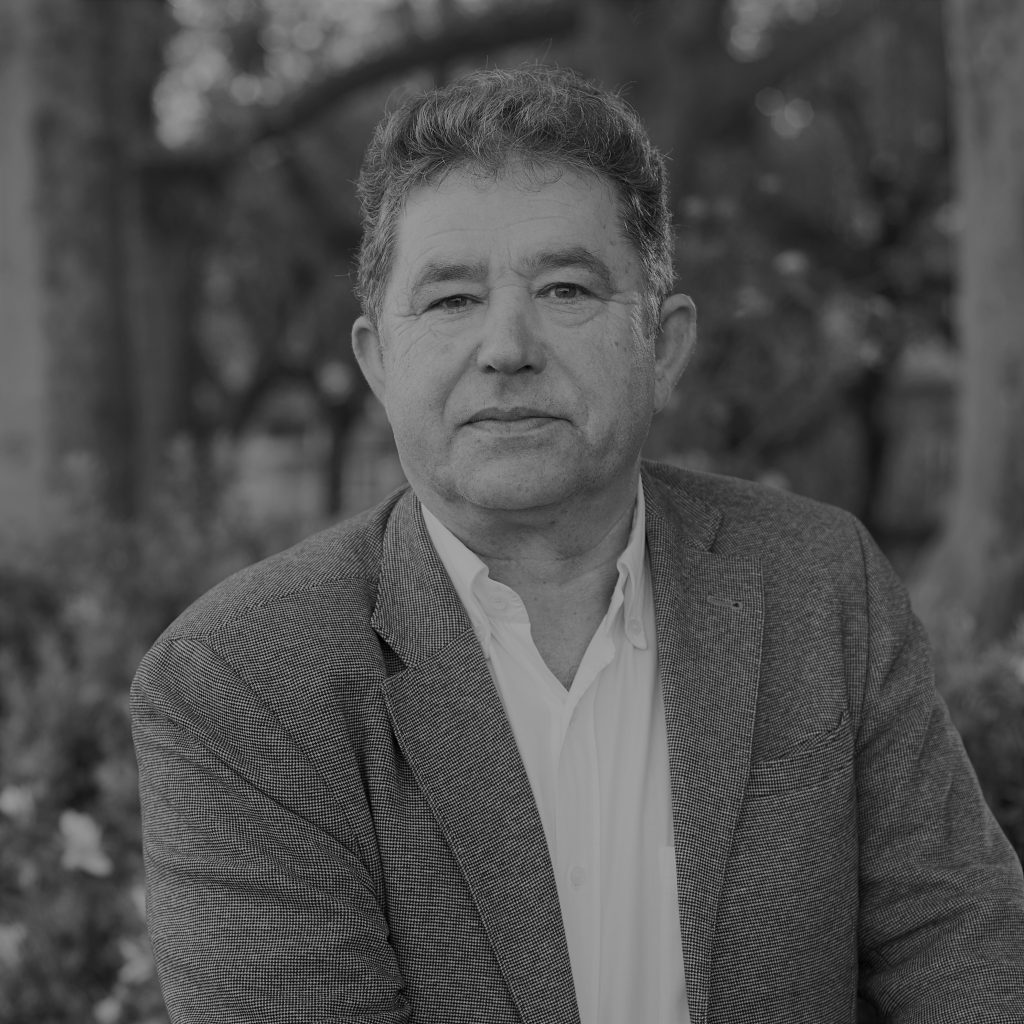 Miguel Anxo Fernández Lores – day I – 4.11
Miguel Anxo Fernández Lores – Mayor of Pontevedra, Spain
He is a trained doctor, he graduated from University of Santiago de Compostela. He is a representative of Galician Nationalist Bloc. He started his political career as a councilor and in 1999 he was elected a mayor of Pontevedra, Spain. His dedication to both medicine and politics is related to his fondness of people and being useful to the society, giving back what he has received.
Pontevedra's urban model is treated as a great example by many cities from Spain and worldwide. The city has received many awards, among them EU Urban Road Safety Award and UN-Habitat and Dubai Municipality's Dubai International Award for Best Practices to Improve the Living Environment. The Mayor of Pontevedra will talk about the strategy which led to positive changes in the city: reduction of greenhouse gas emissions by over 60% in the last 15 years, increased mobility of pedestrians and cyclists and reduction of fatalities in road accidents.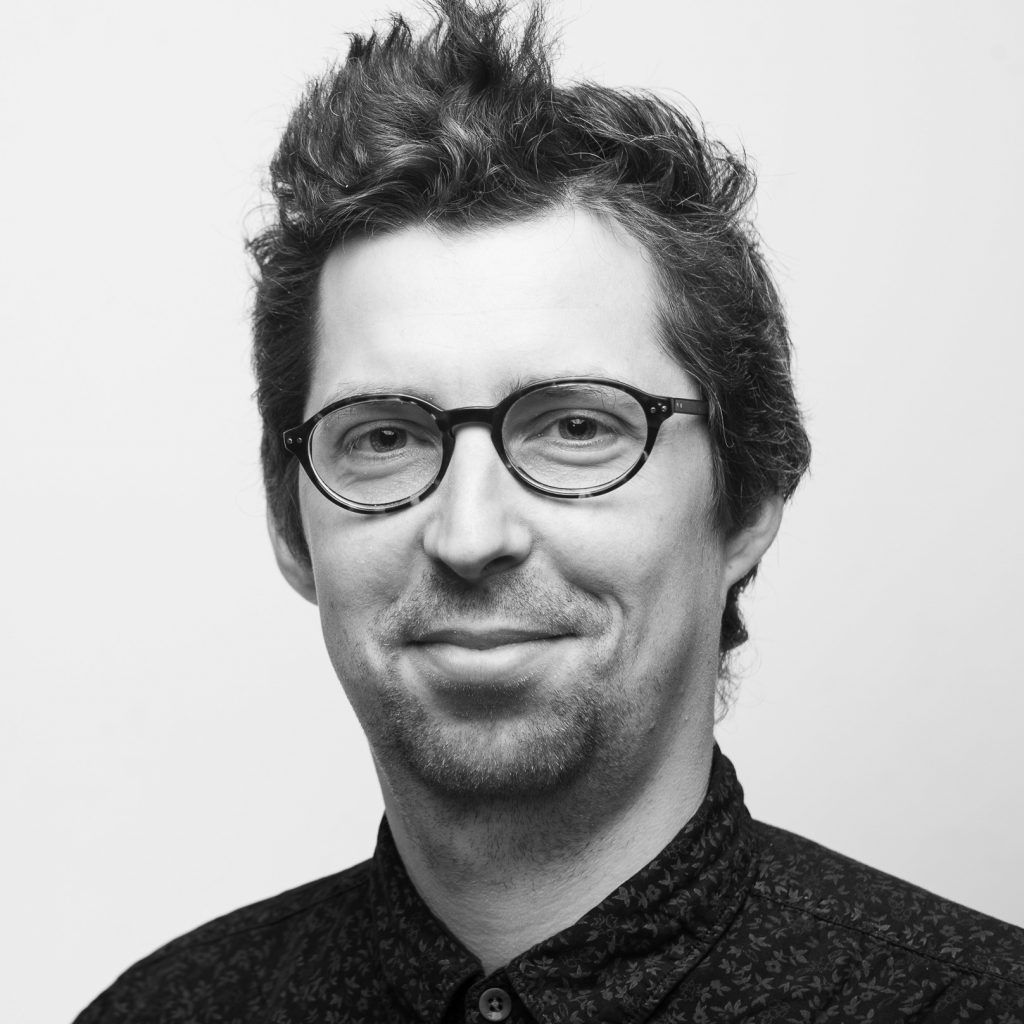 Maciej Frąckowiak – day II – 5.11
Maciej Frąckowiak – sociologist, doctor of social sciences, researcher of cities and visual culture
Author and editor of texts and scientific and popularizing books on this subject, including the "Architect can be" report prepared jointly with the Bęc Zmiana Foundation, commissioned by BAIPP m.st. Warsaw. Initiator and curator leasing the animated urban space, as well as the debate on it. In the years 2016-2018 a member of the team coordinating the Very Young Culture program of the National Center of Culture. Lecturer School of Form.
How can modern cities and their residents settle in the world of VUCA?
What will be key knowledge, competences and skills of the new reality?
An answer to that can be approach called "VUCA Prime".
It comprises action scheme which allows us to settle in the apparently unpredictable chaos. An answer to change is a vision – a direction, scenario or values which will unite in the times of turbulence. Instead of uncertainty, it suggests understanding which requires development of social skills and communication policies. As an answer to complexity, we would need clarity supported by tools connected with providing and synthesizing information. Equivocation could be replaced with resilience – ability of fast adaptation, prototyping and implementing the change. During the discussion we will talk more not only about this basic assumption but also indicate resulting from it key competences which relate to various aspects of life: personal and connected to relationships, organizational and social.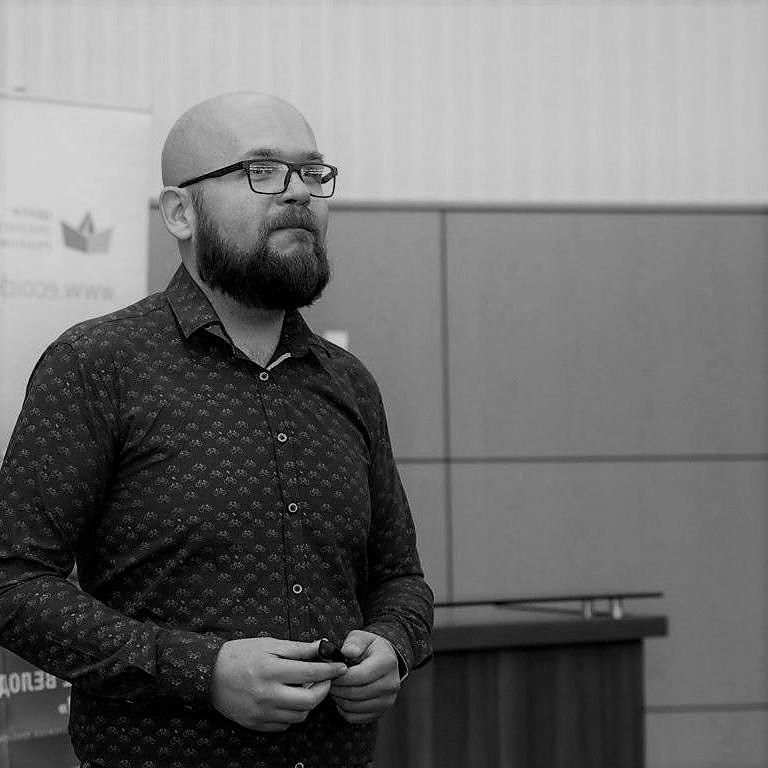 Hubert Barański – day I – 4.11
Hubert Barański – President of the Foundation "Normalne Miasto Fenomen" (Normal City Phenomenon).
He is a member of first Council of Public Benefit Activities in Lodz, member of the City Council for Improvement in Road Safety. He is engaged in public transport and urban spaces improvement and activities for changes in local government. Main area of activates of organisation in Lodz is balanced transport with emphasis on pedestrians and cyclists; urban space and engaging citizens. In 2013 foundation came out with an initiative to create a woonerf on 6 Sierpnia street in Lodz ( described in book " Miasto na Plus"). Co-author of concept of reducing traffic in Olsztyn, cycling infrastructure improvement strategy in Lodz and a member of steering committee of Lodz Public Bike. Graduate of the Programme "Liderzy PAFW (Leaders of the Polish-American Freedom Foundation)".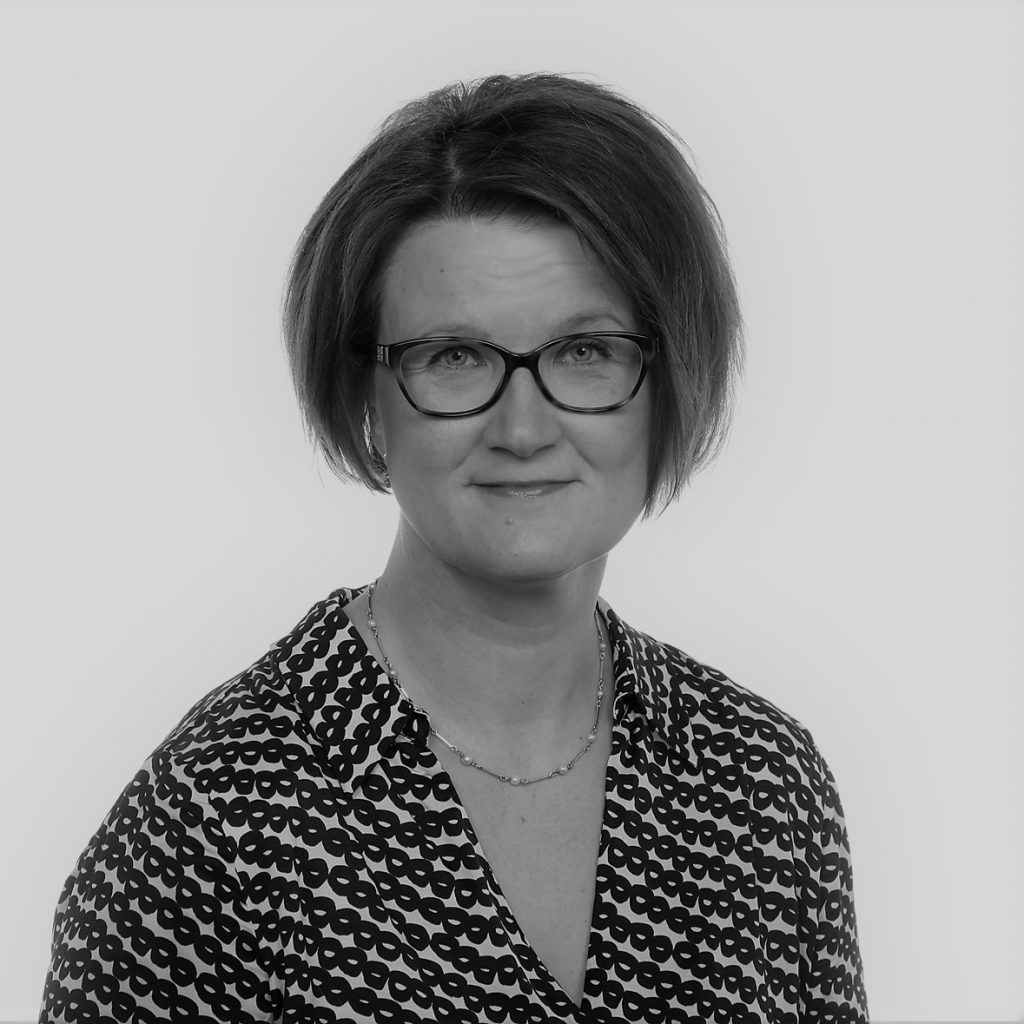 Pia Bärlund – day II – 5.11
PhD Pia Bärlund – service manager in the field of educational language policy at the University of Jyväskylä
She studied German language and culture (M.A.) at the University of Jyväskylä in 2002-2006. Since then, she has worked for language policy making at the University of Jyväskylä. She defended her PhD. thesis on 3rd October 2020. Currently, Bärlund works as a service manager in the field of educational language policy making of the city of Jyväskylä. She leads the unit for development for language and multicultural learning. The unit with 42 staff member provides services for language learning and migrant education.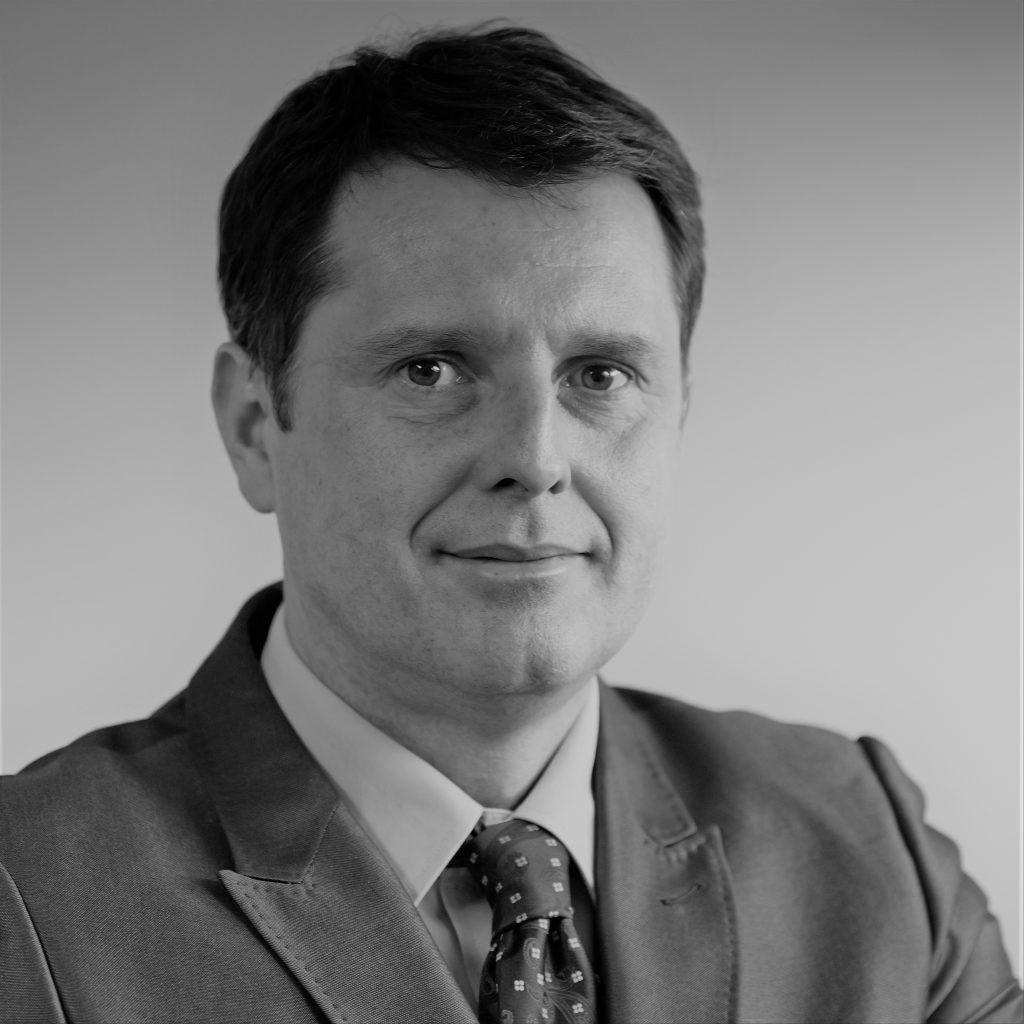 Jan Fazlagić – day II – 5.11
Jan Fazlagić – full professor at the University of Economics in Poznań
Author of the report "School for an innovator" which was the base of recommendations of the Ministry of National Education for the development of school students creativity. Author of many other reports, e.g. concerning the reform of teacher education and training system (Ministry of Science and Higher Education 2017). Co-author of assumptions to the new act Law on higher education and science (Constitution for Science). Trainer and consultant (SCIENTA-VIS). He has been conducting trainings for teachers since 2001. He co-created the Małopolska Standards for Educational and Training Services. Chief education specialist at the National Institute of Local Government in Łódź.
Environmental education is one of the important conditions for the success of climate change prevention programs on earth. Teachers' knowledge and education program content has not kept pace with scientific knowledge about climate change. For this reason, comprehensive and systemic measures are needed to raise the level of competences of adults and youth. Climate literacy, similarly to computer literacy, will become an important measure of the development of Education systems in the coming years.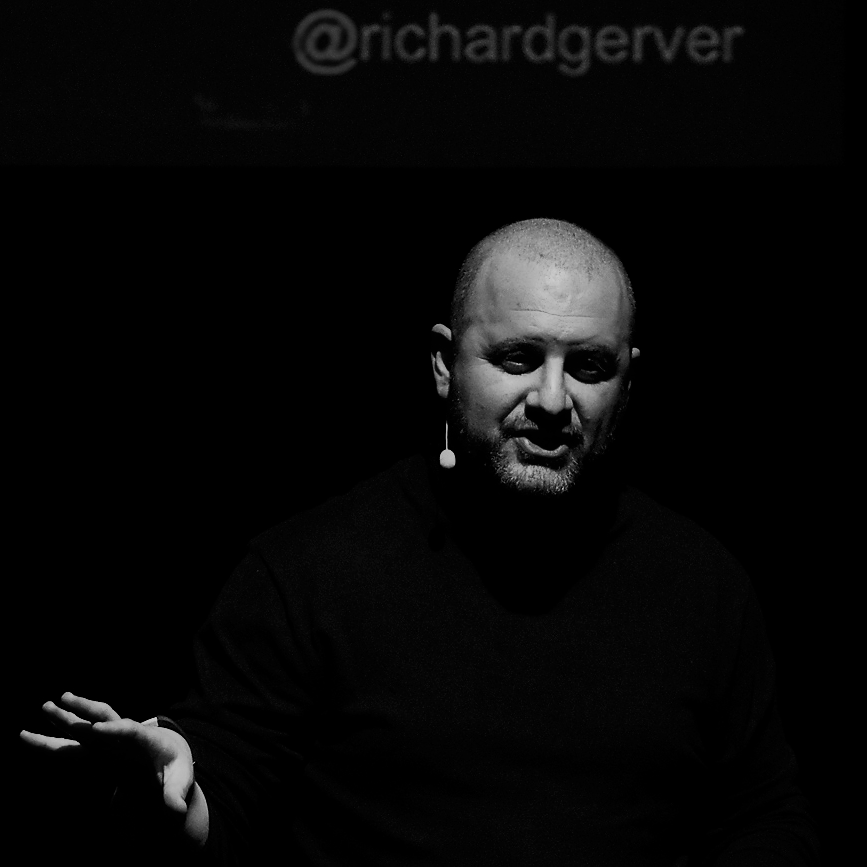 Richard Gerver – day II – 5.11
Richard Gerver – advisor and consultant
Richard Gerver began his career in education, most notably as headmaster of the failing Grange Primary School. In just two years, he famously transformed the school into one of the most acclaimed learning environments in the world. He was celebrated by UNESCO and the UK Government for its incredible turnaround.
He obtain global acclaim getting invitations to speak on the most recognised stages, including TED, the RSA and BBC radio.
The three core principles underpinning his philosophy are communication, empowerment and impact. He argues that great leadership is first and foremost about serving the needs of the people who work for you. His mantra: systems and structures change nothing; people do.
He has had the opportunity to regularly advise governments and major corporations globally, including Google, Visa, Microsoft, Morgan Stanley, Deloitte, Harrods, Puig and Telefonica. His unique experience and insight into realising human potential also see him working in elite sport, with Olympic and Paralympic coaches, EPL Soccer coaches, England Golf and professional cricket teams. He has recently started working with the British music industry to help develop a capacity for forward, proactive and sustainable change.
He is also a bestselling author. His first book, Creating Tomorrow's Schools Today, has become a seminal text around the world for those engaged in the transformation of education. His other books are explorations of human potential, leadership and success. In "Change and Simple Thinking", Richard explores the world beyond school, through the eyes of an educator. Both have received critical and public success; both achieving global bestseller status. All his books have been translated into a multitude of languages including Spanish, Chinese and Korean. His latest book, "Education: A Manifesto for Change", explores how our school system can be made fit for purpose in our turbulent 21st-century world.
Education is the most important factor determining the future of our children, our economy, our society and ultimately our planet. Richard uses his experience-driven insights to clarify the vision, thinking and processes we must adopt if we are to develop a system that prepares our young people for the future.
Bringing together his career as a former award-winning teacher, globally renowned principal, school and university board member and government policy advisor, Richard speaks with clarity and precision, explaining exactly what skills, behaviours and attributes our children need to achieve success in the modern world
@richardgerver www.richardgerver.com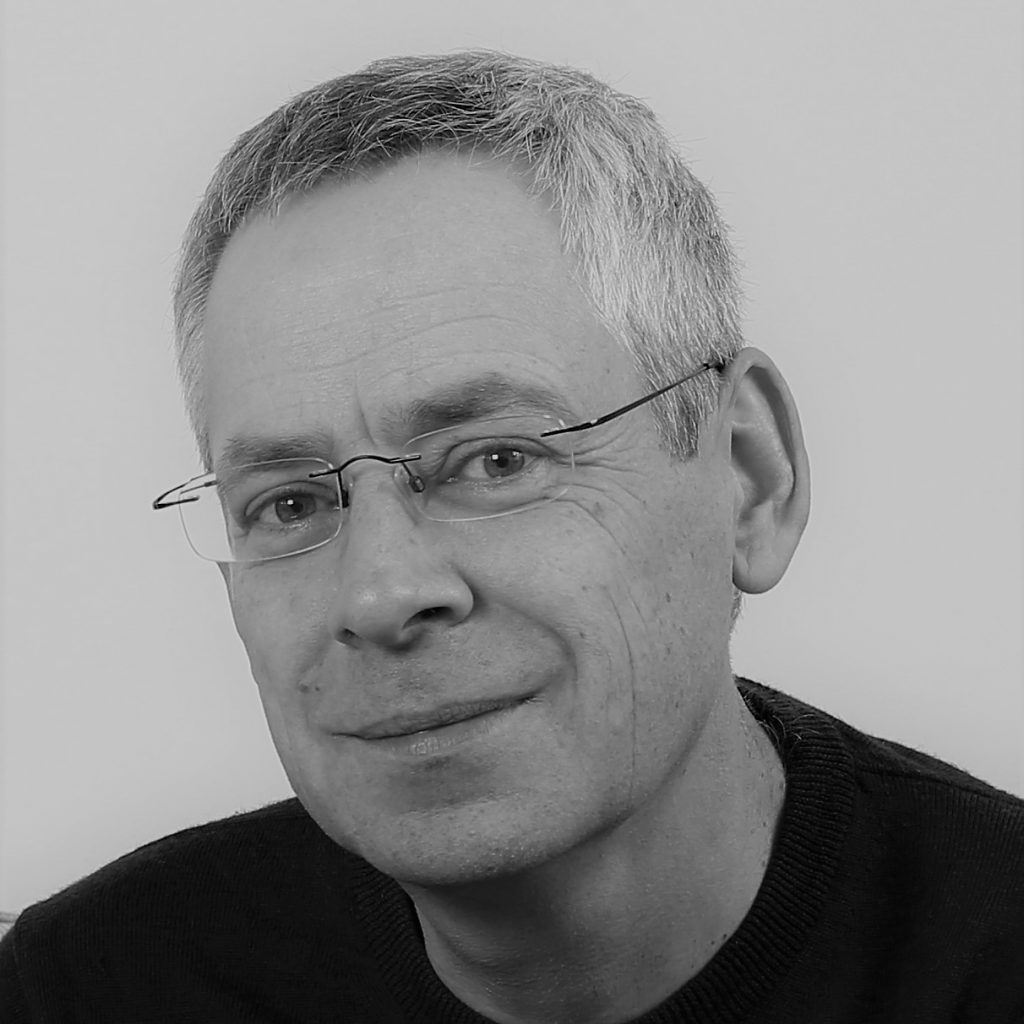 Tim Gill – day I – 4.11
Tim Gill – Design Council Built Environment Expert
Tim Gill is a global advocate for children's outdoor play and mobility, and author of No Fear: Growing up in a risk-averse society (2007) and Urban Playground: How child-friendly planning and design can save cities (due 2021). Tim is a Design Council Built Environment Expert, and a Visiting Research Fellow in the School of Psychology and Clinical Language Sciences at the University of Reading. Tim is a Churchill Fellow and holds degrees from Oxford and London Universities, and an honorary doctorate from Edge Hill University. He is a former director of the Children's Play Council (now Play England). His website is www.rethinkingchildhood.com.
Why should we see streets through the eyes of children? What do child-friendly streets look like? And why should decision makers and the wider public care about the idea?
Child-friendly streets are not only good for children. They also make neighbourhoods and cities better for everyone. They are not dominated by traffic. They are great for walking and cycling. And they bring neighbourhoods and communities together. What is more, neighbourhoods with lively, welcoming, engaging streets will attract and retain families, which is vital for the long-term success of any city.
Tim will share lessons and insights from cities that have taken the idea of child-friendly streets and neighbourhoods seriously: cities like post-industrial Rotterdam, post-communist Tirana and postmodern Vancouver. And he will highlight the key principles and practices that will transform cities into places that are fit for children, and fit for the urban challenges of the 21st century.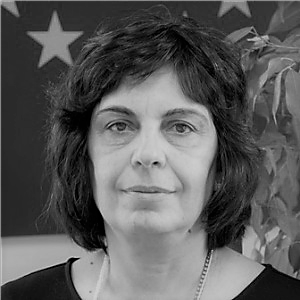 Fotini Ioannidou – day II – 5.11
Fotini Ioannidou – Head of the Road Safety Unit in the European Commission
Fotini Ioannidou has held the post of Head of the Road Safety Unit in the European Commission since January 2017. She was previously Head of the Human Resources Unit from 2012-16 serving both the Directorate General for Mobility and Transport and the Directorate General for Energy. She is working for the Commission since 1994. Her work at the Commission has focused mainly on transport policy, including policy and inter-institutional coordination, aviation safety and air traffic management. Before joining the Commission, Ms Ioannidou has worked as an IT and telecoms consultant for CAP GEMINI in Paris. She holds a degree in electrical engineering from the Democritus University of Thrace, a Master's degree in information systems from the Ecole Nationale Supérieure des Telecommunications of Paris and a Master's degree in electronics from the University of Paris XI-Orsay.
Cities are focal points in the EU's efforts to make mobility safer and more sustainable. In 2019, 22 800 people died on EU roads, more than 60 every day. Nearly 40% of these deaths occurred in urban areas, with mostly vulnerable road users like cyclists and pedestrians among the victims. And for every road death, there are about 5 more people who are seriously injured, often with life-changing consequences. The EU's goal is "Vision Zero", zero fatalities and zero serious injuries by 2050. The EU Road Safety Policy Framework 2021-2030, published last year, explains how we want to get there, and a number of ambitious measures are underway. For towns and cities, better vehicle safety, infrastructure improvements, effective speed management and a holistic approach to sustainable urban mobility planning are key. There are great examples from across the EU of cities that have achieved impressive results, including the winner of last year's EU Urban Road Safety Award, Pontevedra in Spain, and the runner-up, Jaworzno in Poland. Different sources of EU funding and financing are available to cities to help with road safety measures, and exchanges with peers in EU networks can offer inspiration and advice.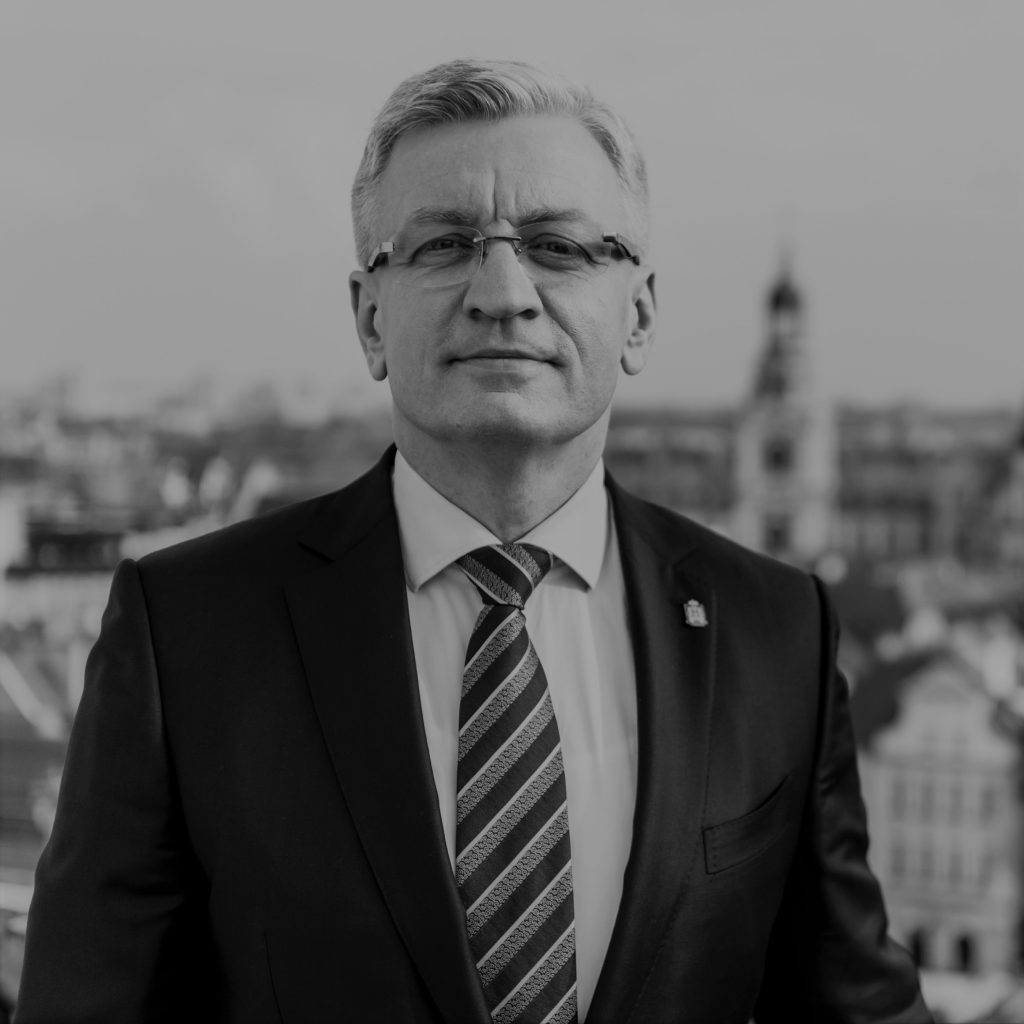 Jacek Jaśkowiak – day I – 4.11
Jacek Jaśkowiak – Mayor of Poznań
Since 2014 the Mayor of the City of Poznań. Social activist, sports activist, former entrepreneur. He graduated from the Faculty of Law of the Adam Mickiewicz University in Poznan, holds a postgraduate diploma in accounting, finances and taxes. A GFPS scholarship recipient at the Bielefeld University in Germany. His priorities in the city management are: implementation of assumptions of the sustainable transport, improvement of investment processes, accessible culture, housing and senior-resident policy, and the revitalisation of the city centre.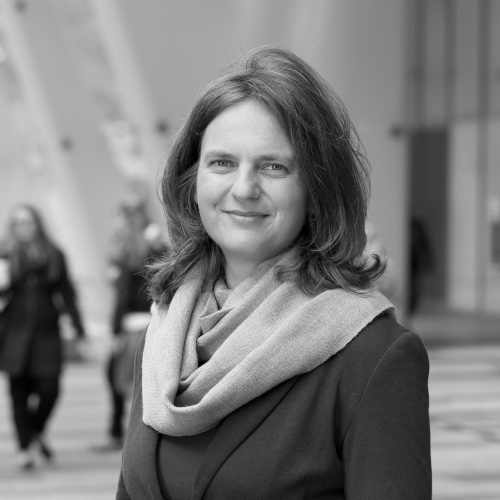 Petra Jens – day I – 4.11
Petra Jens – city's representative for pedestrian matters and assistant manager of Mobility Agency Vienna
Petra Jens lives and works in Vienna. She is the city's representative for pedestrian matters and assistant manager of Mobility Agency Vienna, a company owned by the City of Vienna.
Petra Jens graduated from Boku – University of Natural Resources and Life Sciences and has a degree in Political Education from Donau-University Krems. In the year 2006, as a young mother of three children, she started a internationally acclaimed and successful citizens' initiative fighting the mess left by dog feces in public spaces. Her petition demanding stricter rules for dog owners and more care for public space was signed by 160.000 people and led to cleaner streets and better walking conditions in Vienna.
As campaigner for one of Austria's largest charity "Diakonie" she continued working for socio-political causes till she became representative for walking matters of the city of Vienna in 2013. In this function she realized the "Year of Walking", the campaign placed emphasis on walking in the City of Viennas communication for the first time. Vienna was the first city worldwide to conduct a walking campaign of this scope. Other projects (exemplary): the "walking report" a survey and monitoring on walking/pedestrian traffic was published; establishing a guidance system for pedestrians in the city and marking public passages; a number of pilot projects, e. g. implementing mobility management for children and families in Vienna, creating and providing mobility boxes used for teaching in kindergarten; establishing "Streetlife Festival", Vienna`s biggest public event on mobility and public space.
Walkable cities are cities for children, because walking is their main means of transport. Vienna is a city for pedestrians. 28 % of all trips are done by walking. Walking is part of a healthy lifestyle. Adults should be active at least 150 minutes per week, children should be active 60 minutes every day (according to the WHO).
The way to school could provide one third of the daily required physical activity, if it's done by walking or cycling. Nevertheless, 20 percent of all primary school students are driven to school by car. Some parents think it's more comfortable, some think it's safer. But even few cars at the same time in front of the school may cause congestion, air pollution and dangerous situation for walking and cycling kids. Most of all, driving kids to school implies to refuse physical activity, social contact and essential experiences in public space.
In Vienna, there's a wide range of measures to avoid car trips to school – from information for parents, to carf ree places in front of schools, planned with neighbours, parents and children. In autumn 2018 the City of Vienna started a pilot project to prohibit car driving in a school street during the times when kids are arriving or leaving school.
Since then, several school streets have been implemented. Slowly, the public opinion about so called parent taxis has been changed.
The Mobility Agency Vienna was founded in 2013 to promote walking and cycling in Vienna. The company is owned by the City of Vienna.
https://www.mobilitaetsagentur.at
https://www.wienzufuss.at/schulstrasse
https://www.fahrradwien.at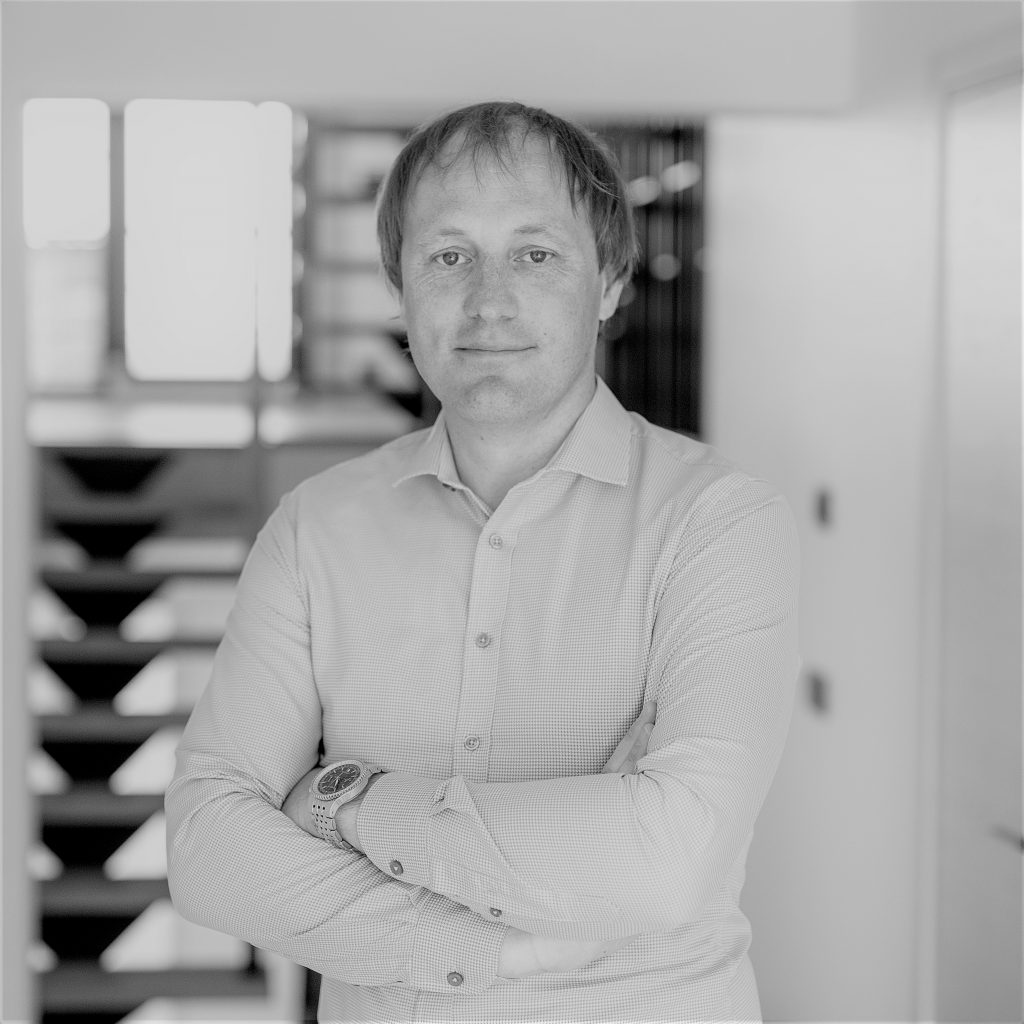 Taavi Kotka – day II – 5.11
Taavi Kotka – advisor and consultant on digital transformation
Taavi became Estonia's first ever Chief Information Officer in 2013 to oversee the country's development as an advanced digital nation. He previously worked in the private sector, starting his career as a programmer before rising to be the CEO of the region's largest software development company, Webmedia (now Nortal). During this time, Taavi was named Ernst & Young's Entrepreneur of the Year.
As Estonia's CIO, Taavi introduced a number of new ideas that have come todefine the concept of 'e-Estonia' as a digital nation and these best practises are now being copied and implemented by other governments around the world. This includes the e-Residency programme, which has placed Estonia at the epicentre of the global tech community, as well as innovations such as data embassies, country-as-a-service (CAAS), the no-legacy policy, VAT fraud detection, and others. As a result of his work in the public sector, Taavi was named European CIO of the Year 2014 and received Estonia's prestigious White Star III Class Order in 2016.Computerworld has named him as on of the 100 Premier technology leaders in 2016 and he made amongst the Apolitical's World's 100 most influential people in digital government in 2018. Financial Times named Taavi as one of the 12 leading individuals among the Europe's 100 digital champions in 2018.
Taavi is now back in the private sector, helping startups develop and consulting large enterprises and governments on digital transformation. He is also a very popular and visionary speaker at large conferences around the world.
Till the autumn of 2018 Taavi was also a special advisor to European
Commission vice-president Andrus Ansip on European Digital Single Market.
In personal life: Passionate about piano lessons, chess, snowboarding and family.
Education: Master of Science of Engineering (focus: ICT) cum laude, PhD Studies I Tallinn University of Technology.
According to the international PISA test Estonia ranks first in Europe. In his keynote Taavi will explain the reasoning behind this success. What kind of thinking, processes and tools have been used during last 20 years and what comes next. Additionally the audience will get behind the scene view of one of the latest success-stories in Estonia: how to attract more girls to learn technology and robotics.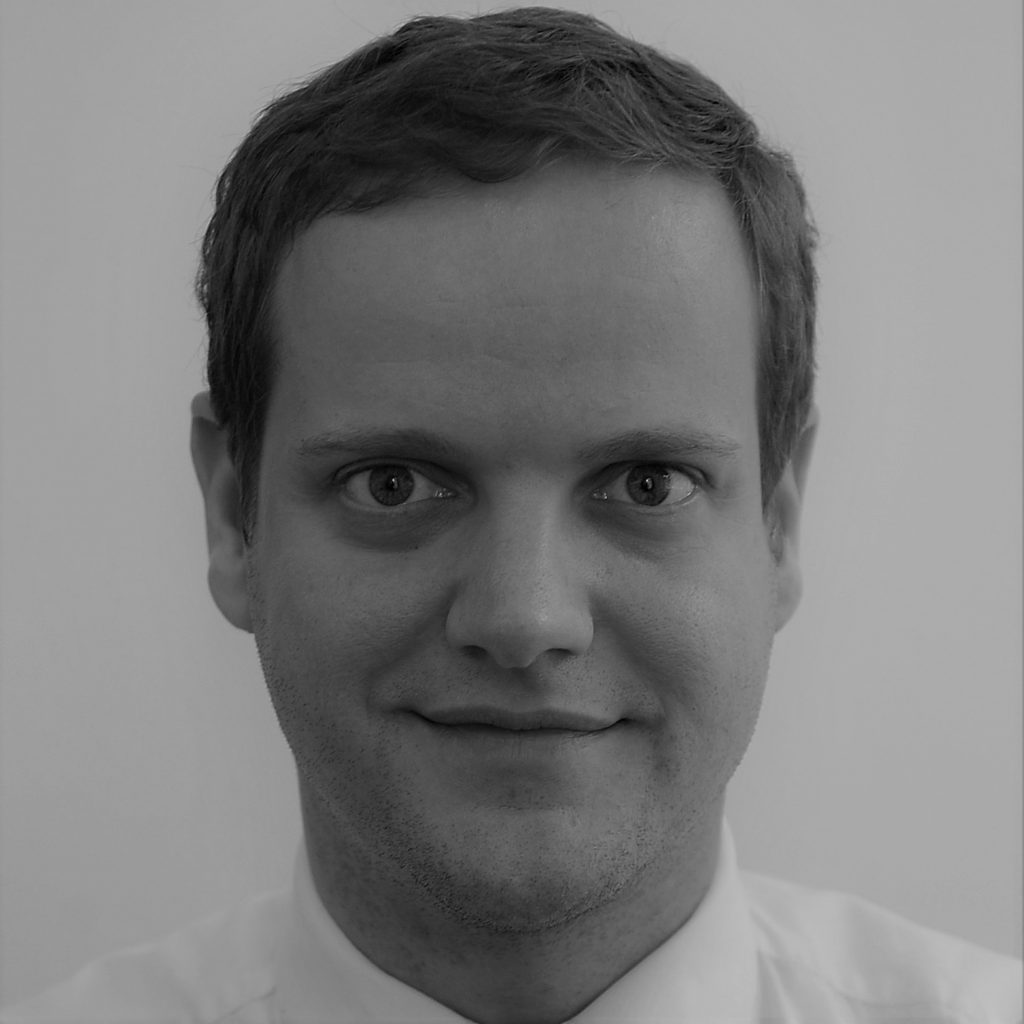 František Kubeš – day II – 5.11
František Kubeš – an expert in regional and local development, strategic
planning, integrated development, metropolitan cooperation and Smart Cities
(lectures in the Czech Republic and abroad).
Since 2019, he has been working as the head of the Strategic Development and Cooperation Department. He has experience from the Czech Ministry of Regional Development (responsible for strategy and regional policy and urban
policy). He is a graduate of the Faculty of Science of the University of Ostrava in the field of Social Geography and Regional Development. He received a Ph.D. doctorate in the field of Cultural and Political Geography.
At the beginning of the 20th century, the Špitálka Heating Plant was an
example of energy progress – as the first heating plant in Czechoslovakia
at that time. Nowadays, the western part of the area is unused and
available for next development. The city of Brno is therefore interested in
using this site for the future construction of smart district Špitálka,
which will serve as a pilot project for verifying the use of modern
technologies and approaches for their possible expansion all over the city.
Specific (urban) users of the future smart district are foreseen.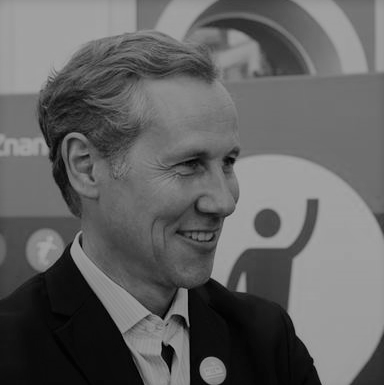 Piotr Libicki – day I – 4.11
Piotr Libicki – art historian, author and co-author of guidebooks
In 1999-2009 he worked for Telewizja Polska (Polish Television) in Poznań. Since 2004 he has been an expert of the Sobieski Institute in Warsaw in the field of the city. He is an urban activist, co-founder of the summer outdoor cinema Kino Grunwald and Otwarte initiative. In 2013-2015 he was a lecturer at the the Institute of Socio-Economic Geography and Spatial Management and in 2018-2019 at the Art History Institute at the Adam Mickiewicz University in Poznań. Since 2013 he has been the Plenipotentiary of the Mayor of the City of Poznań for urban aesthetics and since 2019 also deputy director of the Public Roads Administration in the field of public space.
Safety should not be our goal. Safety should be a result which we achieve by creating a high-quality space. A high-quality space is a place, where people want to stay. The biggest challenge in creating high-quality public spaces, from smallest streets to downtown squares, is not finding the best shape for it, it is convincing the biggest number of citizens to a change, It is easier to demand another police patrol than to walk additional 100 metres to a parked car.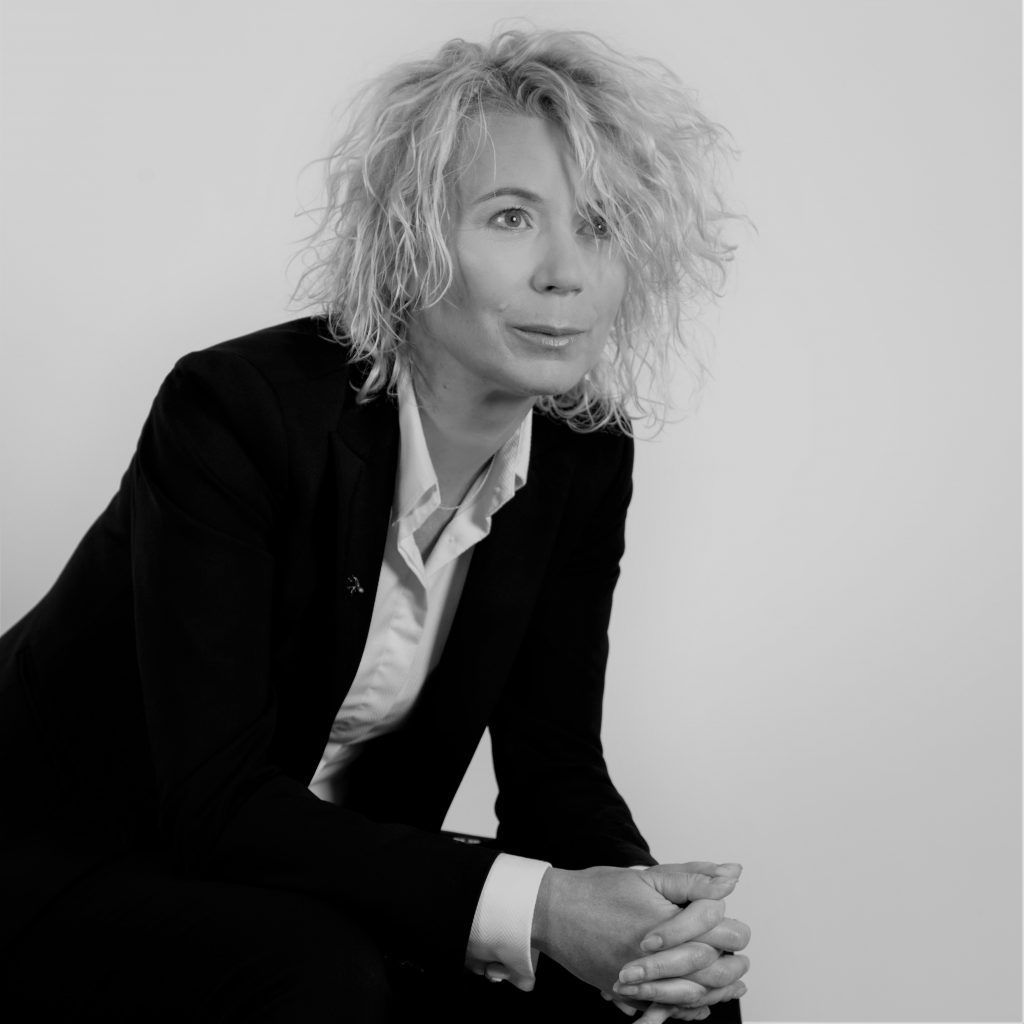 Iwona Matuszczak-Szulc
Iwona Matuszczak-Szulc – director of Foreign Relations and City Development Department of the Poznan City Hall
She is responsible for contacts with foreign partners, updating and monitoring Development Strategy for the City of Poznan. She supervises issues related with rating of the City of Poznan and with cooperation with international rating agencies Fitch Ratings and Moody's Investors Service as well work of "Think-Tanks" under the Mayor of Poznan, preparation of innovative conceptions, structures, models and solutions for problematic situations, preparation and organization of international conferences and projects. She coordinates strategic management of the City and participation of the City of Poznan in Urban Agenda for the EU. Coordinator of European project "Get into the swing of the City" dedicated to the creative generation Y. She is also an University lecturer. She is interested in use of innovative methods in solving complex problems and research projects as well long-distance running. She is an initiator and main organizer of City Development Forum.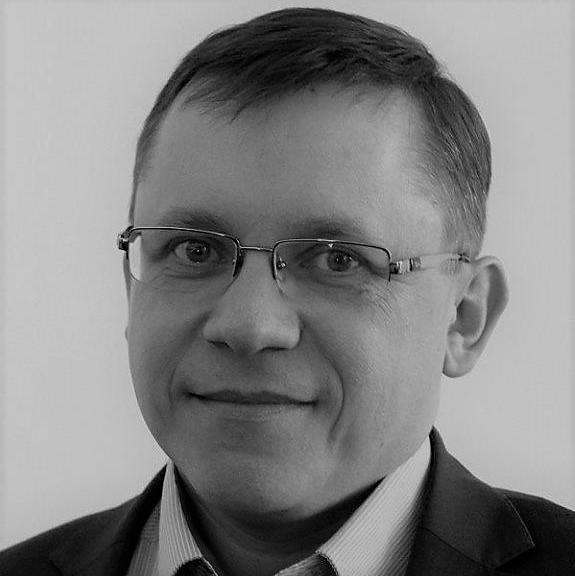 Cezary Mazurek – day II – 5.11
Cezary Mazurek – Plenipotentiary of the Director of the Institute of Bioorganic Chemistry of the Polish Academy of Sciences for the Poznan Supercomputing and Networking Centre
For over 20 years involved in the construction of the IT scientific infrastructure in Poland and the development of services for the information society. He has managed implementation of big projects: the Multimedia City Guide of Poznan, the dLibra system of digital libraries, the NABÓR recruitment system, and the scientific television PLATON TV. President of the Wielkopolska ICT Cluster. Author of over 100 publications.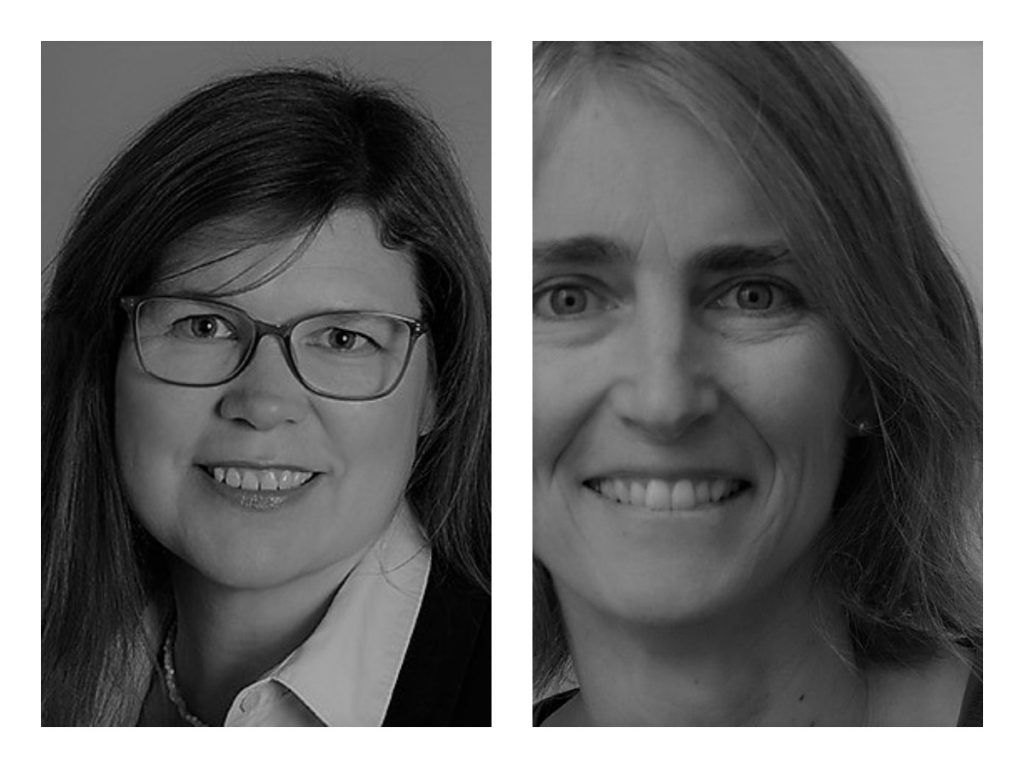 Playstreets in Berlin – day I – 4.11
Constanze Siedenburg
Press officer at the Senate Department for Traffic in Berlin
Previously personal assistant to the State Secretary for Transportation. She has been designing neighborhood projects in Berlin since 1995 and has been an active local politician for the Green Party in the Pankow district since 2012.
Cornelia Dittrich
Playstreet activist since 2008
As an architect and mother of 3 children living in Berlin, especially aware of the immense waste of valuable public space in favour of motorised cars. Coordinator of the Berliner Bündnis Temporäre Spielstraßen (Berlin Playstreet Alliance) which was founded in March 2019 by several organizations focused on children's rights and ecological issues (Dachverband Berliner Kinder- und Schülerläden, Deutsches Kinderhilfswerk, BUND Berlin, autofrei leben!). Since 2020 the work of the Alliance is officially supported by the Berlin Government.
The street as a place to stay and meet people – what for centuries was taken for granted has been lost in the last few decades. Constanze Siedenburg and Cornelia Dittrich will show us how this can be successfully changed to make cities even better to live in. Berlin's temporary play streets are a simple tool for occasional street use in new ways. They are established on the initiative of the inhabitants, with their participation, acting for a better neighborhood. Let's see how they managed to carry out a small revolution in the Friedrichshain-Kreuzberg district and organize the Car Free Day 2020 freeing 24 streets from cars and temporarily restoring them to residents.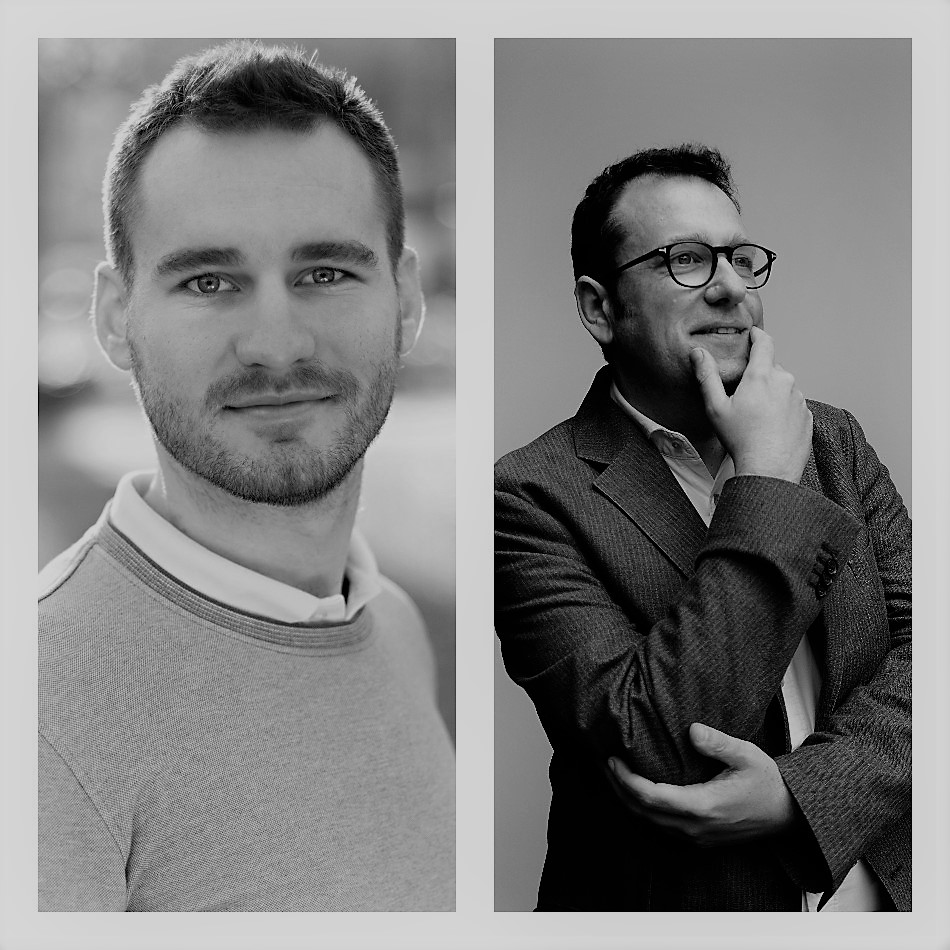 Polis Network – day I – 4.11
Balázs Németh – project officer at Polis Network
A project officer at Polis Network involved in urban transport related EU projects such as WeCount, LEVITATE, ELTIS and EUROPEANMOBILITYWEEK campaign. Balázs has a broad background in sustainable mobility and urban planning, in general. He completed a Master of Engineering Sustainable Cities degree in Copenhagen. While in Brussels, he previously worked for EUROCITIES as part of the urban mobility team and completed a traineeship at the European Commission.
Ivo Cré – director of Polis Network
Director of Polis Network involved in Polis' policy coordination and activities of EU project development. He leads Polis' thematic pillar on Access, including the working groups on parking and on urban access. He has coordinated Polis' policy paper on smart cities. He is currently working on the European Projects Future Radar, CIVITAS SATELLITE, REVEAL, PARK4SUMP. Ivo has extensive experience in city networks and policy in the field of mobility.
Polis, the network of cities and regions for transport innovation is in close contact with its 84 members to understand how they are coping with the current crisis, which is affecting people's mobility behaviour to a large extent. Mobility solutions only become smart when they manage to achieve wide acceptance among users. How can we increase this acceptance? Learning from their feedback while closely monitoring several EU supported transport innovation projects, this intervention will explain challenges and solutions of how to live with the new normal in urban mobility.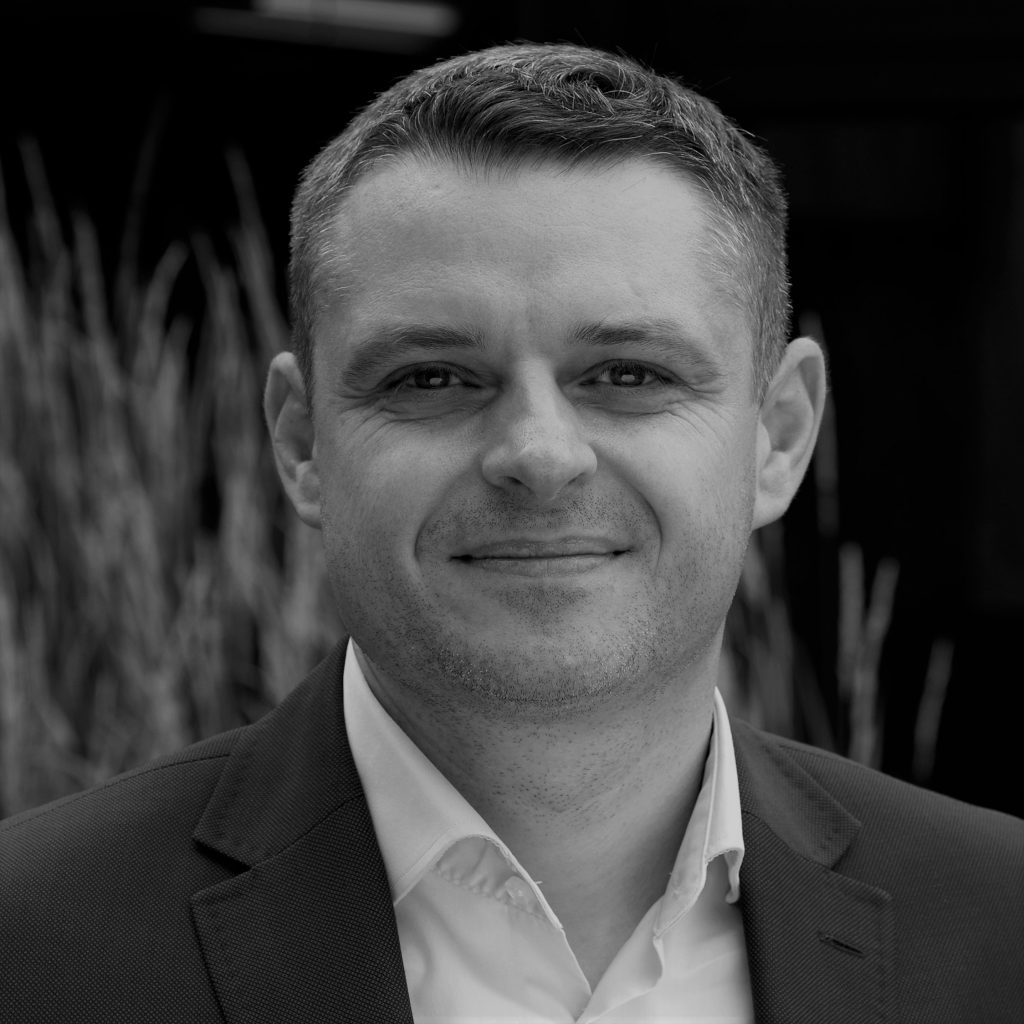 Rafał Ratajczak – day I – 4.11
Rafał Ratajczak – manager in the smart city area at the Wielkopolska Investment Support Center Ltd
A graduate of law and international relations at the Faculty of Political Sciences at the Adam Mickiewicz University and Management and Economics at the University of Economics in Poznań. For several years associated with the environmental protection industry and waste management. During this time, he led a number of logistics and implementation projects related to waste treatment installations.
Currently a manager in the smart city area at the Wielkopolska Investment Support Center Ltd. He uses the acquired managerial experience to support the City of Poznań in the field of testing and implementing solutions aimed at improving the quality of life in the city.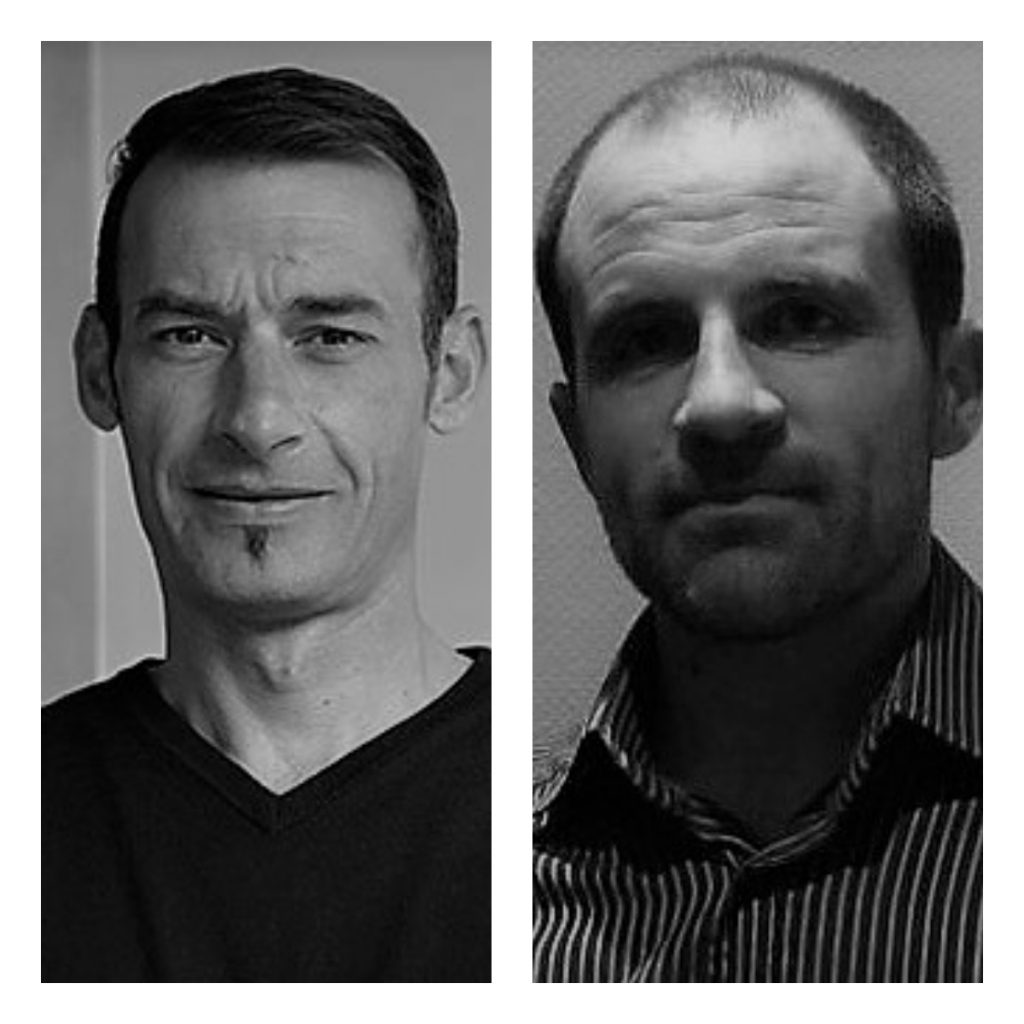 Rennes Métropole – day I – 4.11
Gildas Bourven – project officer in the mobility department in Rennes MetropoleGildas Bourven is project officer in the mobility department in Rennes Metropole, in charge of traffic, traffic calming measures, meeting areas, and pedestrian areas.
Guillaume Porcher – project officer in the mobility department in Rennes Metropole
Guillaume Porcher is project officer in the mobility department, in charge of facilities for bicycles, sustainable mobility, connected mobility.
Both are in charge of the strengthening of transitional facilities for bicycles and pedestrians in Rennes Metropole in spring 2020, in response of the health crisis.
In Rennes Métropole, tactical urban planning in response to the health crisis
Since the spring 2020, Rennes Métropole has been strengthening its transitional facilities for bicycles and pedestrians: in anticipation of the end of the lock down in May 2020, several facilities have been added to the 570 km or so of cycle paths. Since then, the city has continued the transitional bicycle and pedestrian facilities. This transition period following the health crisis has been an opportunity to test facilities and to accelerate the reorganisation of public space in favour of pedestrian and cyclist movements and speed reduction.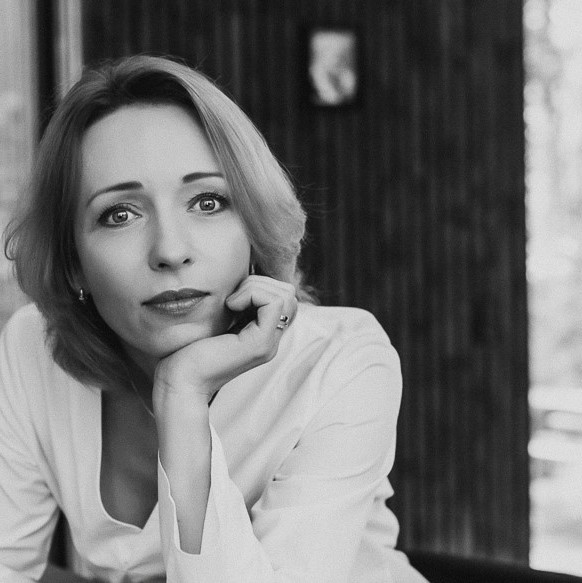 Dominika Sadowska – day II – 5.11
Dominika Sadowska – expert in the field of anti-discrimination policy and law
She is a mediator of conflicts in the area of D&I (diversity and inclusion) and an initiator and founder of Strefa Różnorodności (the Diversity Zone) and Divercity +. She specializes in designing and implementing diversity management and social inclusion strategies in enterprises, as well as in cities and metropolises (Diverse Warsaw, Gdańsk Model for equal treatment).
She currently works on a new diversity policy for Warsaw and an equality action plan for Poznań. She is the author of the National Program for Counteracting Racial Discrimination, Xenophobia and Related Intolerance.
Enthusiast of the issues of social responsibility of architecture and urban conflicts.
How can modern cities and their residents settle in the world of VUCA?
What will be key knowledge, competences and skills of the new reality?
An answer to that can be approach called "VUCA Prime".
It comprises action scheme which allows us to settle in the apparently unpredictable chaos. An answer to change is a vision – a direction, scenario or values which will unite in the times of turbulence. Instead of uncertainty, it suggests understanding which requires development of social skills and communication policies. As an answer to complexity, we would need clarity supported by tools connected with providing and synthesizing information. Equivocation could be replaced with resilience – ability of fast adaptation, prototyping and implementing the change. During the discussion we will talk more not only about this basic assumption but also indicate resulting from it key competences which relate to various aspects of life: personal and connected to relationships, organizational and social.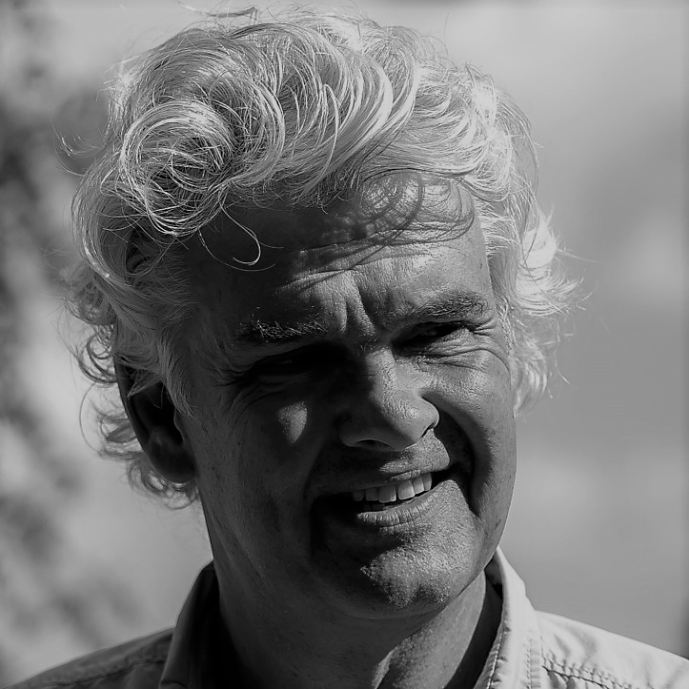 Rick Schager – day I – 4.11
Rick Schager – ICT Architect for Digital Innovation at the Municipality of Eindhoven, Netherlands
Rick Schager has more than five years' experience in 'Making I(o)T work' in a Quadruple Helix ecosystem setting at local Eindhoven, regional Brainport, (Dutch) national and European levels. Living by the motto: 'Digital Innovation = City Knowledge Sharing' to improve quality of life, in close coordination with (other) governmental organizations, businesses, knowledge institutes and (foremost) citizens and visitors. Contributed substantially to project deliverables, dissemination and capacity building in various local, regional and H2020 projects; living, impact and scale labs; as well as network organizations. In the more than 30 years after graduation as MSc. Managerial Computer Science, gathered lots of experience in ICT & IoT, architecture, business consultancy and project management together with an international network of fellows to be 'willing and able' to contribute in innovative projects in the area of technical automation/IoT, Smart Societies, Smart Mobility, Open Urban Data Platforms, Reference Architectures, Minimal Interoperability Mechanisms & associated specifications and Privacy by Design.
Rick actively contributed to the H2020 Triangulum, SynchroniCity and UNaLAB projects during the last years on behalf of the Municipality of Eindhoven. Via the Dutch Institute for Technology, Safety & Security (DITSS) participated(s) in the CityPulse, Trillion and PRoTECT projects.
Rick has been instrumental in the establishment and proliferation of the Eindhoven Open Data Principles and IoT Charter as well as the Dutch Principles for the Digital Society; these are brought to European level via SynchroniCity deliverable D1.3 and the OASC, Eurocities and ENoLL network organizations to the Living in Europe (= LI.EU) 'Join, Boost, Sustain' declaration.
Rick is a member of the IT Circle Netherland, the Urban Platform Work Group of the Standardization Advice Group for Smart Cities in the NEN (Dutch Standardization Development Organisation), the OASC and LI.EU Technology Council as well as the technology coordinator of the Dutch OASC Chapter. Rick is a co-author of the NEN NPR 8284:2020, the Dutch Practice Guideline for Open Urban Platforms.
Rick is actively participating in the Eindhoven CityLab, previously known as Stratumseind Living Lab, which was honoured with Dutch IT Executive Strategic Sourcing Award for Most Inspirational Business Ecosystem.
The power of Eindhoven is daring…to innovate. Smart city technology his just another gadget, unless it creates sustainable, social added value with meaningful applications helping people. You need 'rules of engagement', multiple helix ecosystem at all levels, orchestrating this all with a tiered approach in innovation hubs, to cooperate (inter)nationally in order to scale-out and realize that digital trust is key! Rick will share the Eindhoven policy guidelines, experiences with network organization and projects at local, regional, Dutch and international level. He will explain how, based on earlier SynchroniCity project validation, we all can join the Open & Agile Smart Cities and Living in EU initiatives (and EU funding) to set a giant step towards a European Digital Single Market, based on privacy by design and fair, explainable AI.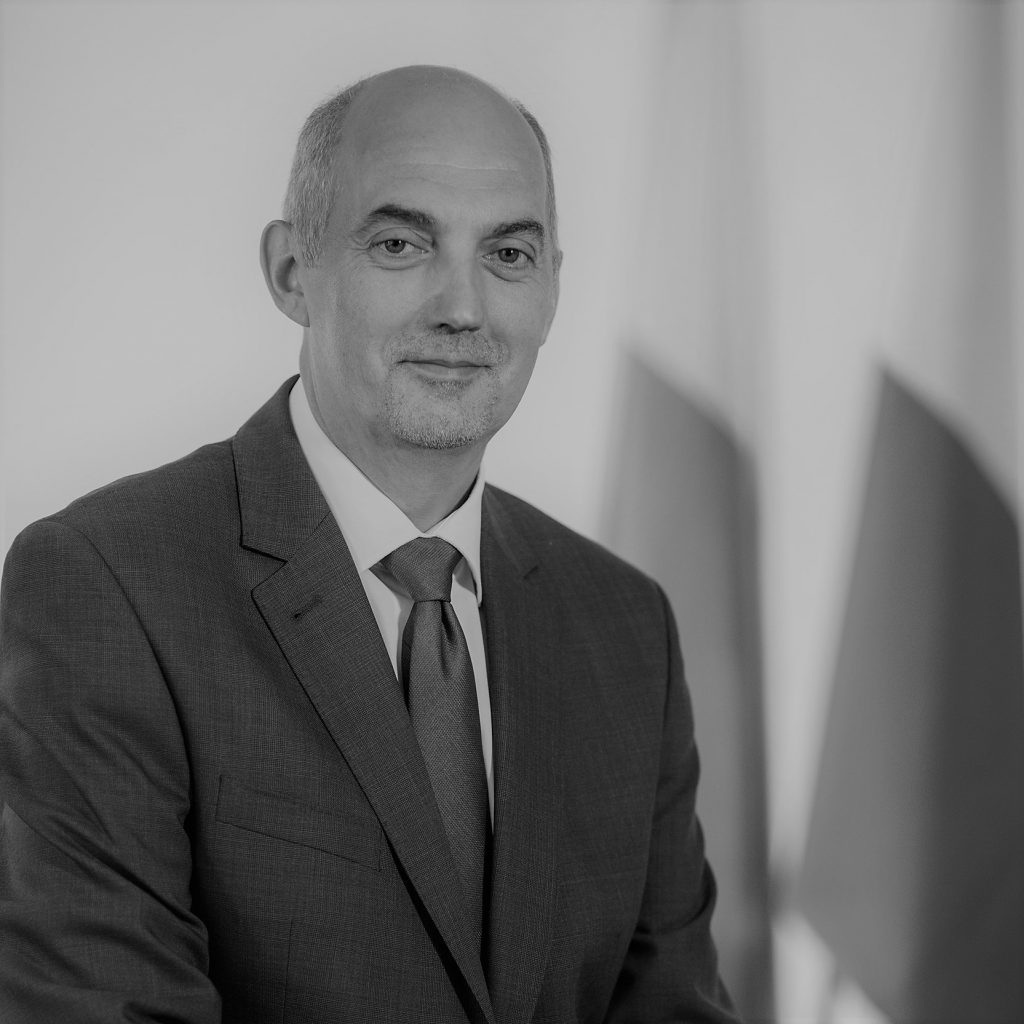 Paweł Silbert – day I – 4.11
Paweł Silbert – Mayor of Jaworzno
He holds a Master Degree in Economics and a postgraduate diploma in EU funds and projects management from AGH University of Science and Technology in Cracow. He also completed postgraduate studies in rhetoric at the Jagiellonian University and the John Paul II University in Krakow.
In 1998, he obtained the mandate of a councilor, and since 2002, he is the Mayor of Jaworzno. He is a founder and a chairman of Jaworzno Moje Miasto Association. Professionally he was associated with the energy sector. In 2013, he was awarded the Golden Laurel of Skills and Competence for his merit for the city development. He also received numerous Polish state and ministerial awards.
Under his leadership, Jaworzno changed significantly. In 2020, Jaworzno was nominated by the European Commission for the EU Urban Road Safety Award. The city has been recognized for the modernization of the road infrastructure to increase of safety, effective implementation of the ZERO Vision and for the support public transport. For many years, the Mayor has supported the development of smart technologies, electromobility and energy in Jaworzno, implemented with respect for environmental resources and the safety of residents. He is a blues-rock fun and he plays the electric guitar. He is fond of collecting minerals and photographing.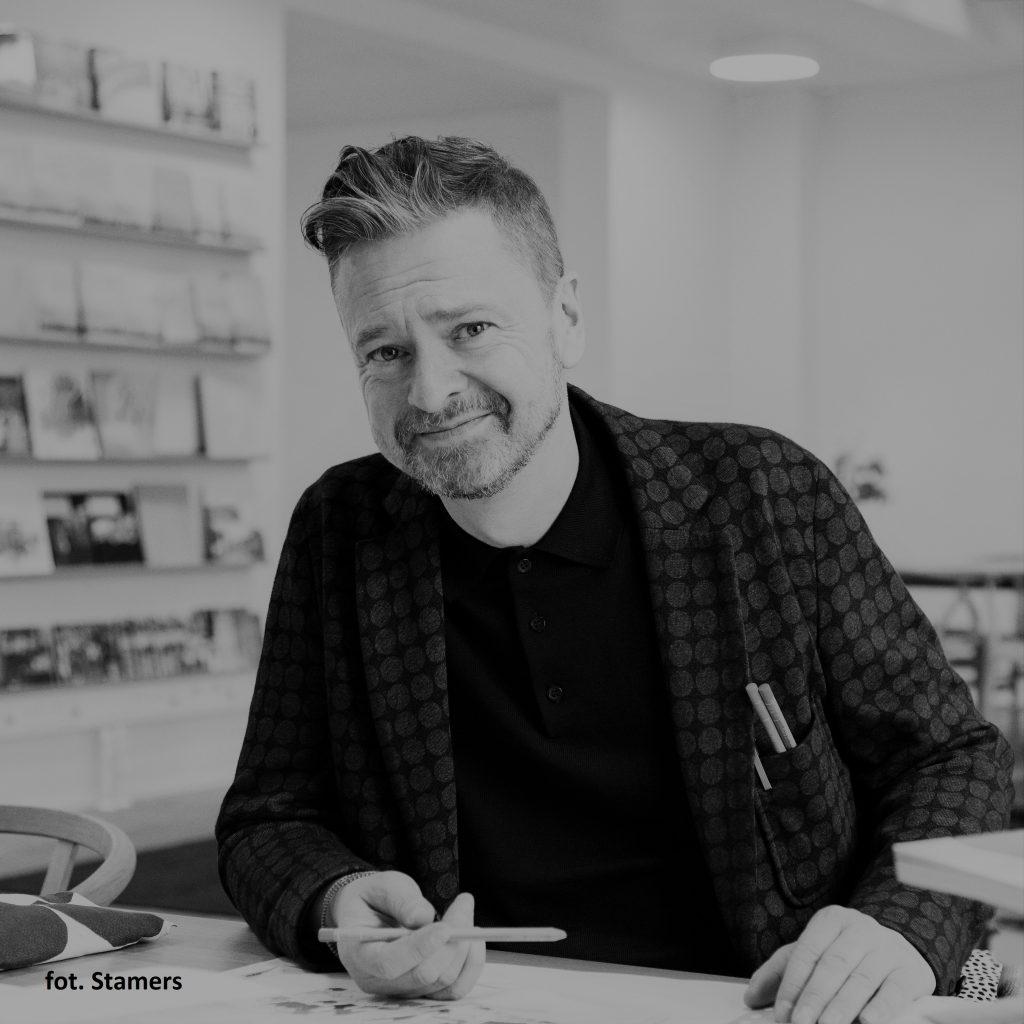 David Sim – day II – 5.11
David Sim – Creative Director at Gehl – Copenhagen
From more than ten years David Sim has been focusing on Masterplannig Frameworks and urban design working with other professionals in the planning and building process. He is a former lecturer at Lund university and currently works as a Creative Director at Gehl – Copenhagen. In his works he aims to apply Jan Gehl's theories to large-scale projects. In last years he created masterplan for a new neighbourhood at the foot of the Andes in Chile, created masterplan for development of the Saint-Sauveur district of Lille. David is also renowned as an inspiring educator and lecturer and has thought at architecture and design schools all over the world.
What are the qualities that make a good city for people? And how do deliver those qualities in way that is affordable for as many as possible?
While many architects laugh at pastiche and slavish restorations of historical environments, we seem to ignore the fact that much of Modernism is now actually also historical. How can it be that so much of the education of architects and planners, as well as the legislation which steers the development of our cities, is based on theories which are a hundred years old? Today, our understanding of society, economics and environment, are very different from the 1920's and 30's – as is our everyday way of life.
Inspired by the research and teaching of Jan Gehl, the Gehl practice works to deliver places with a human scale, making cities FOR people, as well finding inclusive methodologies to improve planning processes, to make cities BY people.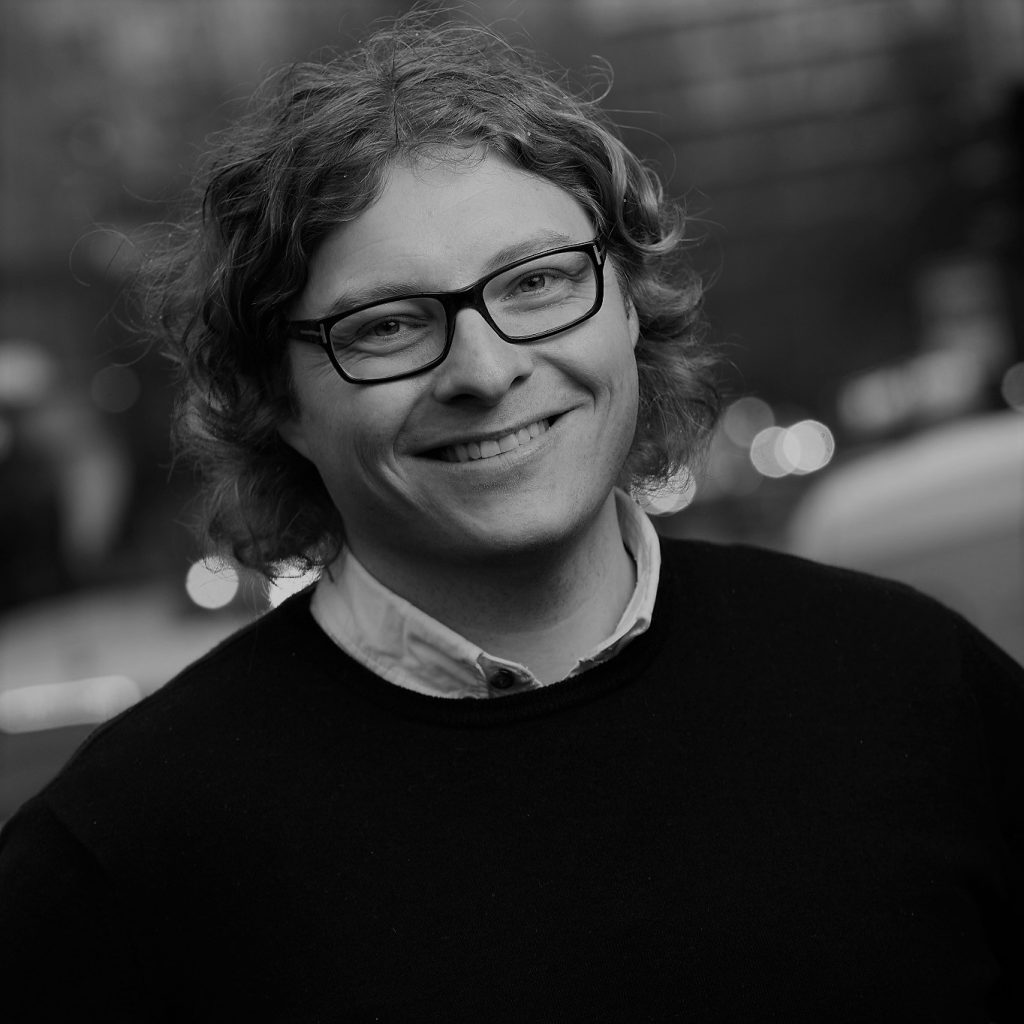 Christoffer Solstad Steen – day I – 4.11
Christoffer Solstad Steen – senior advisor The Norwegian Council for Road Safety
In recent years, I have worked with preventive road safety matters in Norway, mainly through communications, PR and public information with the aim on reaching zero deaths and severe injuries in traffic. Before I started working with road safety I worked in the television industry for ten years.
The Norwegian Council for Road Safety (Trygg Trafikk) is an umbrella organization for the voluntary road safety work and serves as a link between voluntary associations and the road safety authorities.
The organization shall, due to its statutes, promote the best possible road safety for all groups of road-users. The Norwegian Council for Road Safety is given a special responsibility for promoting traffic education in kindergarten and school, and providing information and knowledge about road safety to the broader population in Norway. The Norwegian Council for Road Safety was established in 1956 after an initiative from the Ministry of Transport, the Ministry of Education, the Ministry of Justice, the Norwegian Insurance Association and three motoring clubs.
Norway has had the lowest rate of fatalities in Europe several years in a row. Why have Norway succeeded and how is this compared to Poland and Poznan? Like Norway, Poland has also had a positive decline in fatalities in traffic over time, but still Poland have a fatality rate higher than the average EU country.
How do we use transportation in urban areas? The population is growing, especially in the bigger cities and more people will have to change their transportation habits from driving cars to using public transportation, cycling or walking. How will this change affect the road safety in urban areas?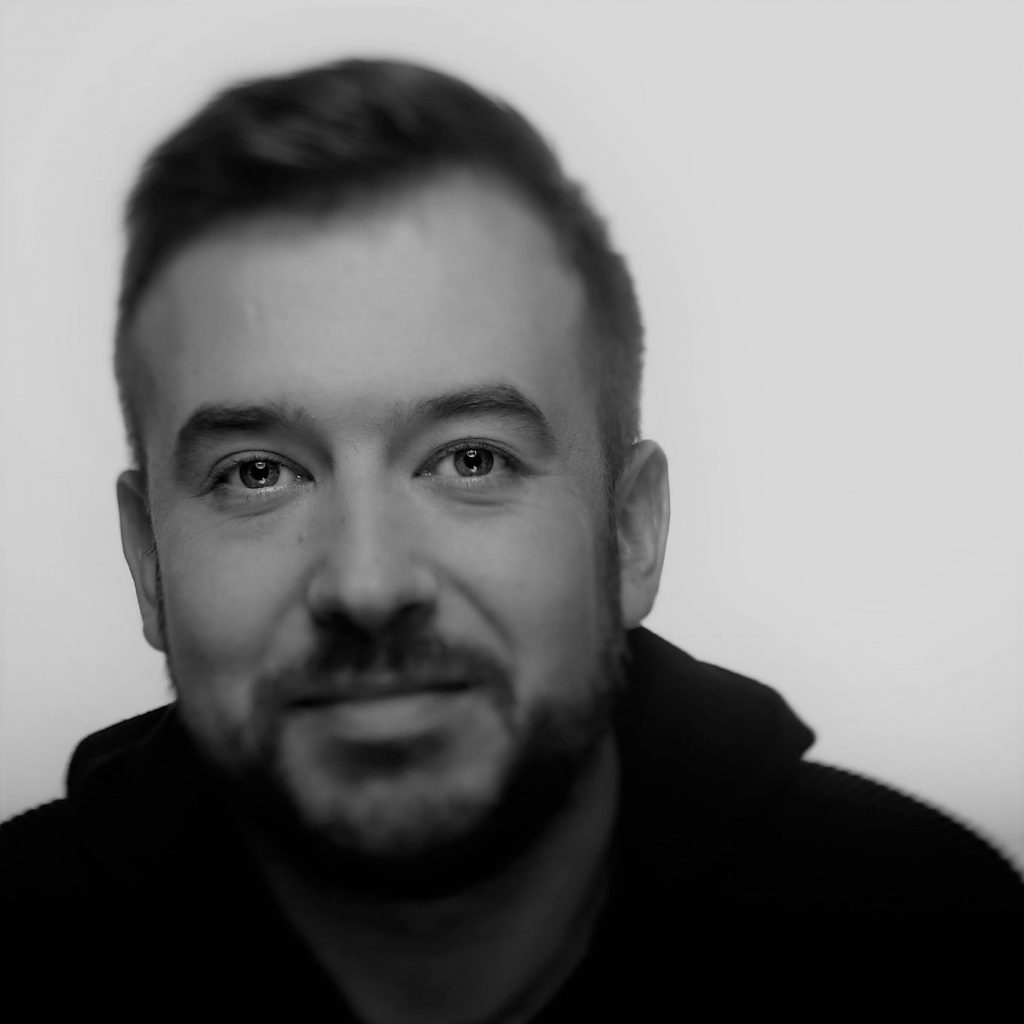 Przemysław Staroń – day II – 5.11
Przemysław Staroń – lecturer at the University of Social Sciences and Humanities
Psychologist and cultural expert, lecturer at the University of Social Sciences and Humanities and the University of the Third Age in Sopot, and a co-founder of the Jump Development Center, under which he supports the development and stimulates the thinking skills of young people, adults and seniors.
Appointed teacher, creator of the Order of the Phoenix, awarded by the European Commission, advocate of generational meetings. Chosen the Man of the Year 2019 in the "Exemplary Behavior" category in the poll of the readers of "Gazeta Wyborcza". Honored in the competition Irena Sendler "For Repairing the World". Awarded the LGBT + Diamond 2019 Polish Business Award, in 2020 he was among 50 teachers in the world nominated for the Nobel Teacher Prize – Global Teacher Prize.
Tutor of almost 50 finalists and laureates of the Philosophy Olympiad, fan of creative teaching and creator of the #utrzy studio, as a precursor of Snapchat in education, known as Professor Snape. Teacher of the Year 2018. Education expert in the staff of the candidate for President of the Republic of Poland, Szymon Hołownia.
If you think that your child can cope with life, if you focus on fluency in digital competence, then you are probably wrong. The ability to learn new skills, the art of thinking and the ability to be with oneself and with others are increasingly valued. The Deathly Hallows, created by J. Rowling, are nothing but three artifacts of the magical world, which give unlimited and the most powerful power that a wizard can acquire, because thanks to them he becomes the master of death itself. And although the story created by the writer clearly shows that real power is the one that does not need insignia, they themselves in the 21st century pop culture have become a carrying metaphor, strongly influencing the imagination. They will also prove themselves in this role to indicate where a young person should look for strength today in order to set off on a journey to the future without fear. And without the ability to learn, the ability to think critically and creatively as well as intrapersonal and interpersonal communication, the future looks black. Therefore, in my speech, I will present the case study of the Order of the Phoenix to the participants of the conference as a community that promotes the skills of critical and creative thinking, communication and many others, and I will show how to gain the above-mentioned skills. Skills, without which there is no future. The better, brighter and more beautiful.
I invite you to my lecture, on a journey into yourself and laser in on other people. Because human service, however it sounds, is the foundation of our functioning in running modernity. And from it as if it is impossible to run away.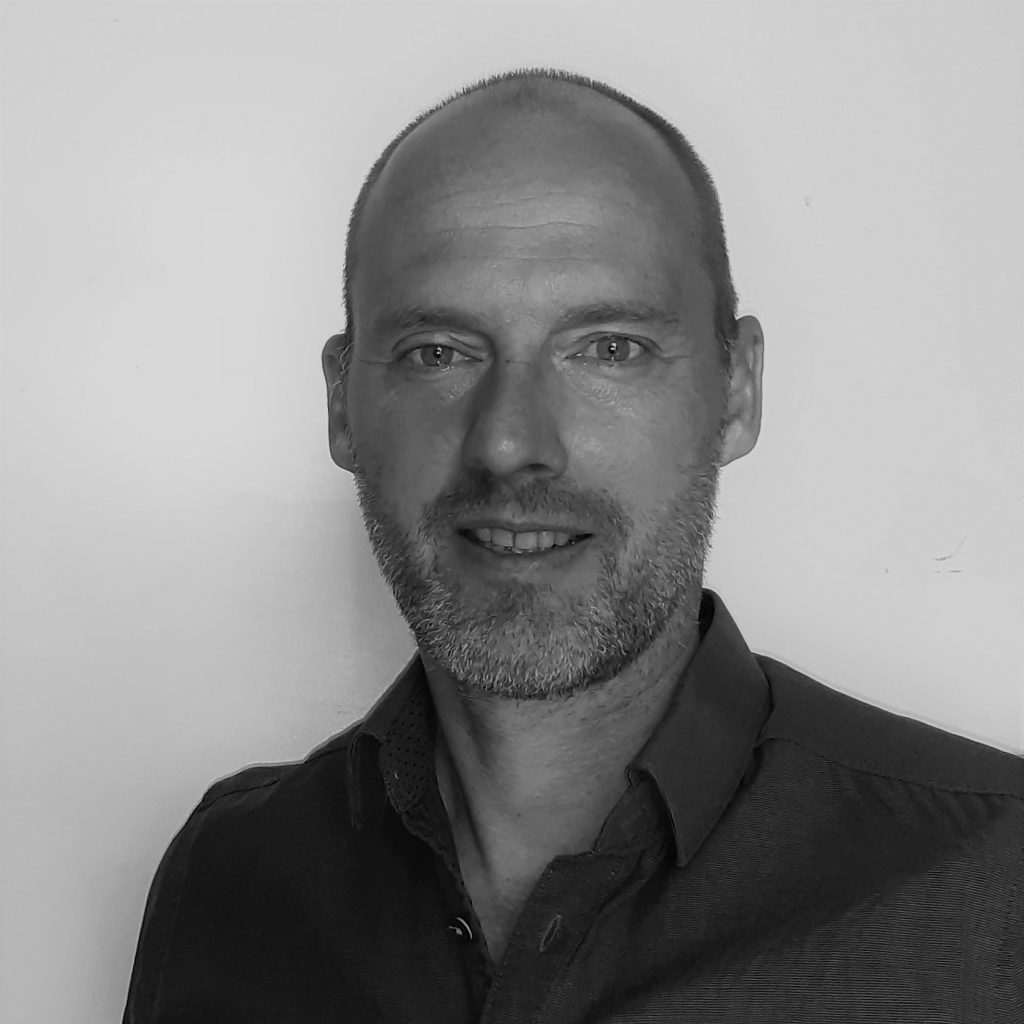 Eelco Thiellier – day I – 4.11
Eelco Thieller – innovator and strategic advisor
He works as a Program Manager, Innovator and Strategic Advisor. He has been involved in many data driven service & product developments to optimize people flows. Resulting in effective ways to keep cities, buildings and public spaces safe, accessible and comfortable.
To facilitate crowd management, Eelco also organizes crowd monitoring systems e.g. for the city of Amsterdam. To generate valuable insights in crowd dynamics. In order to optimize operational, tactical and strategic crowd management measures. To support a safe, accessible and comfortable city.
As urban populations grow, keeping people moving around our cities is an ever-increasing priority. Crowd management is essential for moving safely and comfortably from origin to destination and keeping a city accessible and livable. The speech will be about the Crowd Monitoring System Amsterdam (CMSA), how it works and how the data helps to optimize people flows within Amsterdam. Achieving solutions by applying data science and domain knowledge to alleviate the bottlenecks in public space.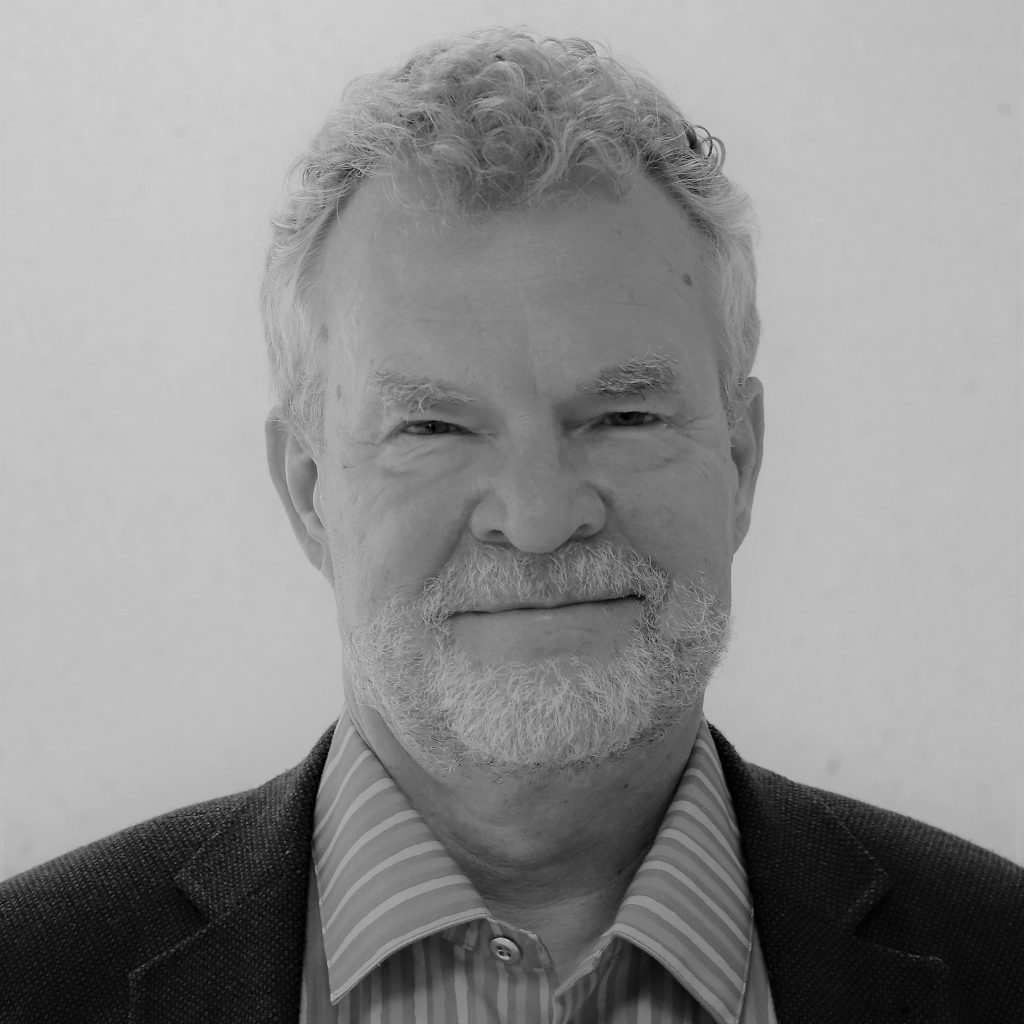 Jussi Välimaa – day II – 5.11
Dr. Jussi Välimaa – Professor in Educational Studies and Director of the Finnish Institute for Educational Research at the University of Jyväskylä, Finland.
Being trained as a historian and social scientist professor Välimaa has expertise in social and historical studies on higher education and education. His research profile is shaped by academic interest in the relationship between higher education and society. Dr. Välimaa also has studied the internal dynamics of higher education institutions from cultural, historical and sociological perspectives. Dr. Välimaa's latest book is 'A History of Finnish Higher Education from the Middle Ages to the Twenty-first Century' (Springer, 2019).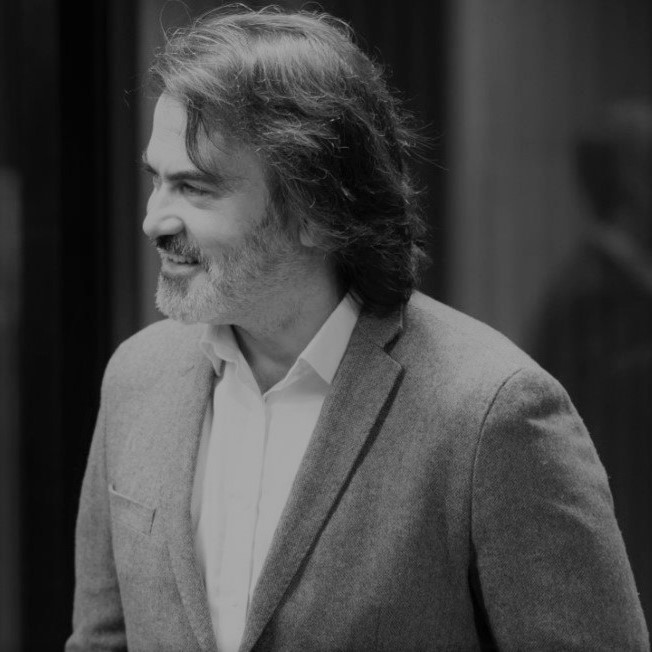 Fran Viñez – day I – 4.11
Fran Viñez – mayoral advisor on strategic projects
Fran Viñez graduated in Law from the University of Deusto (Bilbao). He is a Legal Technician and career civil servant at Bilbao City Council since 2000, where he has developed his professional career until today.
He became responsible for the promotion and improvement of the neighbourhoods, their facilities as well as their different administrative offices.
Later in 2003 he moved to the Department of Works and Services as Neighbourhood Relations Coordinator for the development of urban improvement projects, where he has held different positions of responsibility until he became the General Director of the Department of Work and Services, a position he held from 2009 to 2019. In this time he undertook the coordination, development and management of the comprehensive neighbourhoods regeneration, the universal accessibility by the use of mechanical elements, the opening of the Zorrotzaurre Canal, the new Intermodal bus station, etc. On the other hand, he also assumed for 4 years the direction of the Department of Environment, and for 8 years the Office of Public Space as responsible for the coordination of events' and occupations' authorizations in the city.
Currently, since 2019, he is City Hall Advisor on Strategic Projects, where he defines the projects' objectives and roadmaps, and promotes their development through transversal teams between the different council areas of the Mayor's Office, such as the activation model of Bilbao's estuary, Bilbao's greenbelt, or the process of return to normality during the Covid 19 Crisis.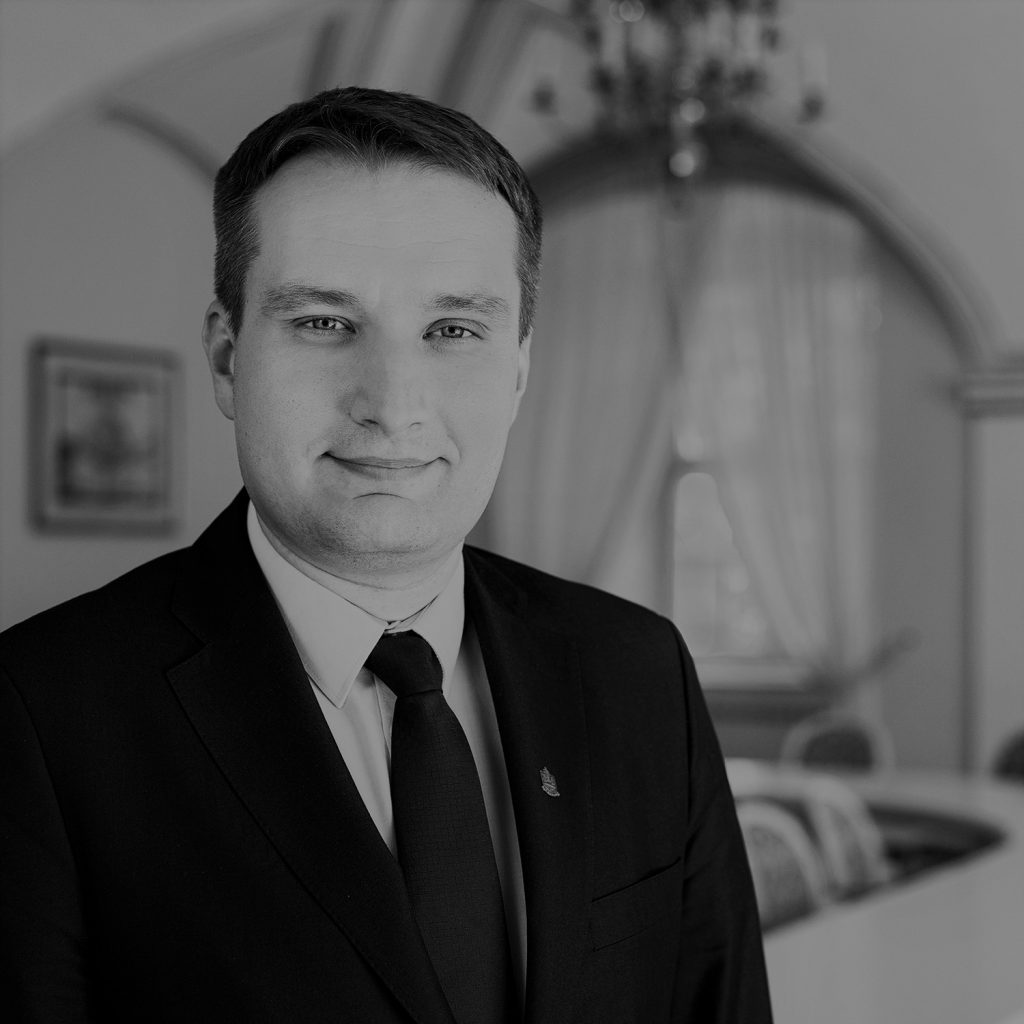 Mariusz Wiśniewski – day II – 5.11
Mariusz Wiśniewski – Deputy Mayor of Poznań
He graduated from the Faculty of Political Science and Journalism and the Faculty of Law of the Adam Mickiewicz University in Poznan as well from the School for Young Social and Political Leaders in Warsaw. Former Vice President of the Development and Promotion Fund of the Wielkopolskie Voivodship S.A and former member of the Advisory Team of the Voivod of the Wielkopolskie Voivodship – Piotr Florek.