After all, in the entire cosmos there is nothing as changeable as a city, and such a changeable thing can never be definitively understood.
The organizers of the City Development Forum have no doubt that although Tadeusz Peiper's words come from the last century, their relevance remains unchanged. On the grounds of constantly changing reality, constant development of technology and diversity of needs of city residents, the idea of creating a platform for the exchange of experiences, good practices and, most importantly, places where it will be possible to learn about the latest trends and tools supporting the development of cities on many levels was born. New challenges faced by city managers, designers and co-creators of urban space are increasingly focusing on the issue of urban innovation. Creating conditions so that they can be created and developed, while being as useful and friendly as possible is a key task for smart city.
As a result of these considerations, an idea for the third edition of the CITY DEVELOPMENT FORUM was born – co-created this year by entities operating in various environments: from the City of Poznan with the City Development and Foreign Relations Department, the Department of Municipal Economy and Organizational Department, through the Wielkopolska Investment Support Center and Poznan International Fair to the Association of Polish Cities, which are permanently involved in the development of the idea of smart city.
We have approached to the organization of the Urban Development Forum with care for the natural environment. Knowing that such a large event will leave a CARBON FOOT, we have calculated the CO2 emissions that our forum will generate. Using the myclimate calculator at: https: //co2.myclimate.or/en/offset_further_emissions, it turned out that our event, in which several hundred people will participate, will produce only 16.0 t CO2. For comparison, one EU citizen generates 8.4 t of CO2 per year. To stop climate change, the maximum amount of CO2 produced should be 0.600 t CO2 per person.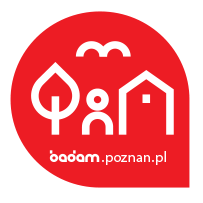 We encourage you to visit the Database of the City of Poznan prepared by the City Development and Foreign Relations Department of the City of Poznan. We collect, develop and share reliable and verified data about our city. We do not interpret. We explore Poznan and share knowledge with its inhabitants. We invite you to read!